7 Tips for Running a Successful Outbound Calling Campaign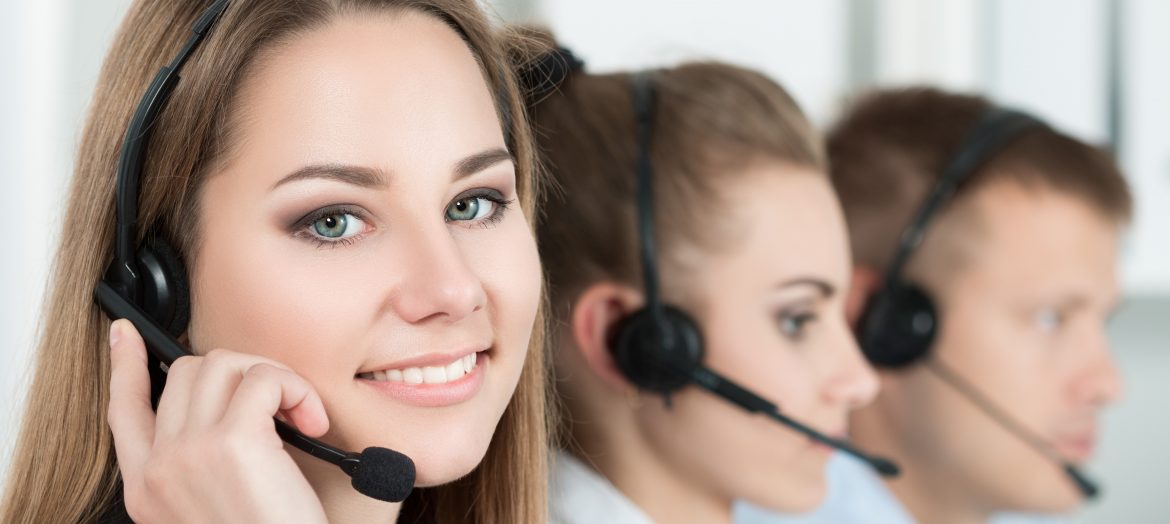 7 Tips for Running a Successful Outbound Calling Campaign
Outbound Calling Key Takeaways
Outbound calling is a successful tactic for reaching and engaging new prospects in the sales funnel.
Creating an outbound call strategy will ensure that calling is not random and is part of a well-planned marketing campaign that will positively impact your organization.
Effective marketing campaigns are laser-focused, and the first step toward improving your outbound calls is to develop a well-defined outbound sales strategy.
Outbound calls do not have to be frightening or nerve-racking. On the contrary, they can be a highly profitable revenue source when done correctly. Education is the key to making efficient outbound calls.
One of the most challenging aspects of sales is successfully executing an outbound call campaign. With numerous factors at work, a well-thought-out and executed strategy will determine its ultimate success.
For many years, outbound calling has been a standard in the sales funnel and a successful tactic for reaching and engaging new prospects. However, with changing customer and business relationship needs, it has become critical to gauge and monitor outbound calls to be successful.
Your outbound call strategies should be meticulously designed for your sales team to guarantee that they are not random and are part of a well-planned marketing strategy that will effectively and successfully impact your business. Here are seven tips to optimize your outbound call efforts and make them more effective.
Make Your Goals and KPIs Clear
Call at the Correct Time
Create the Right Segments
Run Appropriate Tests on Your Campaign
Engage Your Prospect and Always Be Prepared
Track the Most Essential Element of Your Campaign – the Calls
Integrate Call Automation With a CRM
Make Your Goals and KPIs Clear
Effective marketing campaigns are laser-focused, and developing a well-defined outbound sales strategy is the first step toward improving your outbound calls. Of course, this can change as your company grows and evolves, but if you want to be successful with your calls, you need to know what you're trying to achieve.
For instance, if you have a new product coming out, your call center should be focused on announcing this launch and subsequent follow-up. Other goals could include getting feedback, getting a callback to discuss things further, sending reminders for continuing previous conversations, etc. With established goals for your outbound calling, your sales rep can better tailor their messaging and make more successful contact.
Consider your outbound calling objective: do you want to make an appointment or offer a product or service? Do you poll or encourage your prospects to act? These types of questions will help you define your objectives and develop key performance indicators (KPIs).
KPIs objectively evaluate an outbound call strategy's efficiency. Therefore, instead of tracking every facet of the campaign, concentrate on the most crucial ones, such as:
Average handle time: the average handle time is calculated by dividing the total number of calls by the sum of all call lengths. If the average handle time is excessively long, it may suggest poor closing skills by callers or a lack of grasp of the product or service the team member is trying to sell.
Conversion rate: the conversion rate is a straightforward metric that compares the number of sales to the total number of outbound calls. Low conversion rates imply that your outbound call strategy must be improved.
First call close: your sales reps are selling efficiently and making the most of their and your clients' time if they have a high percentage of first call closes (the number of closes on the first call in relation to the total number of calls).
Call at the Correct Time
It is crucial to find the right time to call each prospect, or else you will keep missing them. Not every client will have the same schedule, so it may take a few tries to find the best time to contact them. According to research, the best time to call would-be customers is late morning before lunch, with the highest likelihood of answered calls occurring between 10 a.m. and 11 a.m. for the person receiving the call.
What about the worse time to call? Anything before or after standard working hours (think before 10 a.m. or after about 5:30 p.m.). During those morning hours, people are getting started with their day and trying to organize their workloads. After about 5:30, prospects may have left for the day, or calls could be ignored as people try to close out their workday.
Create the Right Segments
When you have a call list of prospects to contact, you should divide them into segments based on specific criteria. For example, you can create groupings based on demographics, purchase history, or custom criteria determined by previous marketing campaigns. This segmentation will help you better understand, nurture and target these potential customers.
As your outbound call campaigns reach your segments, your sales reps can research real-time and take notes about their contacted prospects. This type of engagement lets you learn even more about your prospects, including their schedule and when they can best take calls, company challenges, personality, and other factors that can help build a better relationship and create more sophisticated segmentation.
Run Appropriate Tests on Your Campaign
Like with any other email marketing or digital platform sales campaign, there is no way to use a single format to conquer all leads successfully. Since the prospects come from all walks of life, sales reps need to be prepared to identify what works for each one.
These tests can greatly help sales reps get all the necessary insights depending on the customer's demographics, goals, and geographic location. Some of the most relevant and essential tests for outbound call campaigns include area-based, industry, gender, business size, time, and age-based testing.
Testing your campaign and the segmentation of your prospects are two vital factors that help make sure your campaign works smoothly. Used together, they are excellent at optimizing your outbound calling campaign for better performance.
Engage Your Prospect and Always Be Prepared
Inbound calls are often considered the most comfortable sales calls because the customer ihas sought out the salesperson. Comparitively, outbound calling required sales members to reach out to potential leads, find the right contact and get their attention in order to make their sales pitch. Surveyed customers highlighted that they prefer unscripted or personalized calls because they make them feel valued as individuals rather than just a prospect on a call list. As such, a seemingly unscripted, natural conversation is the most crucial aspect of a successful outbound calling.
Bringing up a neutral but uplifting topic is an excellent place to start. Next, customize your conversation to the prospect's interests and background to avoid sounding generic. While it is cold calling, it doesn't have to be frigid! Before calling prospects, plan and prepare. Whilst the aforementioned dismissed the use of scripts, utilizing notes for talking points or a checklist can ensure success for even the most junior sales reps. You can use social media to find out what interests them and their pain points and the gap between their current state and desired future state.
Be authentic and do not try to act as if you know everything there is to know about your prospects; being genuine and sincere is the key to being an effective closing. To acquire your prospect's trust, be honest and upfront about why you're making the outbound call. Be sure to talk about your organization and what you're selling, but relate it to their needs.
However, take care not to overdo it. Under-promise and over-deliver is the key to making a good call. To complete the deal, pique the prospect's interest, but avoid the urge to oversell your product's qualities – and if the deal is not a good fit, be honest and move on.
Track the Most Essential Element of Your Campaign – the Calls
Tracking calls provides insight into what sales reps can do to resolve any customer pushback and can be utilized to help them improve their sales pitch and address any prospect questions or concerns more successfully.
Make sure you're tracking beyond just the number of calls. Call elements like whether the client picked up the phone if a voicemail was left, how long the call lasted, what the prospect's response was, whether it met your expectations, and how many calls were placed versus those that bounced are all excellent analytics and metrics to power your decision making.
Integrate Call Automation With a CRM
Automation has reached almost every aspect of the sales cycle, so why not also automate your outbound calling campaign? This automation can help streamline multiple outbound call campaigns based on your end goals and client nurturing funnel. It is also less time-consuming than manually handling campaigns, and it segments the data depending on the type of call.
When integrated with a CRM, your call data is kept secure, and the system ensures no leads are left out by mistake or lost in the process. In addition, it helps sales reps keep track of where their prospects and clients are in the sales cycle.
Following these seven tips will give you a better understanding of what is necessary to optimize your outbound calling efforts. An effective call strategy is crucial to your success and should not be an afterthought or part of a "throw-it-all-at-the-wall-to-see-what-sticks" marketing strategy. As you can see, implementing a well-thought-out call campaign requires patience, a strategic game plan, consistency and the right tools.
At FiveCRM, we pride ourselves in assisting telemarketing and sales team achieve successful outbound calling campaigns seamlessly. Utilizing our all-inclusive tools, customers are able to:
Make Clear Goals and KPIs and track them through our analytics and reporting insights.
Call at the Correct Time through automated workflows, appointment setting and call-back management.
Create the Right Segments by creating and customizing up to 999 separate databases per user.
Run Appropriate Tests on Your Campaign through tracking of call campaigns including gamification and analytics.
Engage Your Prospect and Always Be Prepared – through scripts, checklists and social media scraping tools.
Track the Most Essential Element of Your Campaign – the Calls – through coaching, call monitoring and whisper functions utilizing our fully integration VoIP partners.
Integrate Call Automation With a CRM – with click to dial functionality you will double your call quota and spend less time switching between contacts.
If you are looking for a completely Customer Relationship Management system created specifically for telesales, telemarketing and lead generators – FiveCRM is here to help. This scalable and all-inclusive platform is completely customizable to your business needs.
To power your outbound call campaigns today, visit FiveCRM for more information or to book a free demo.