Boost Communications With A Great Outbound Calling Strategy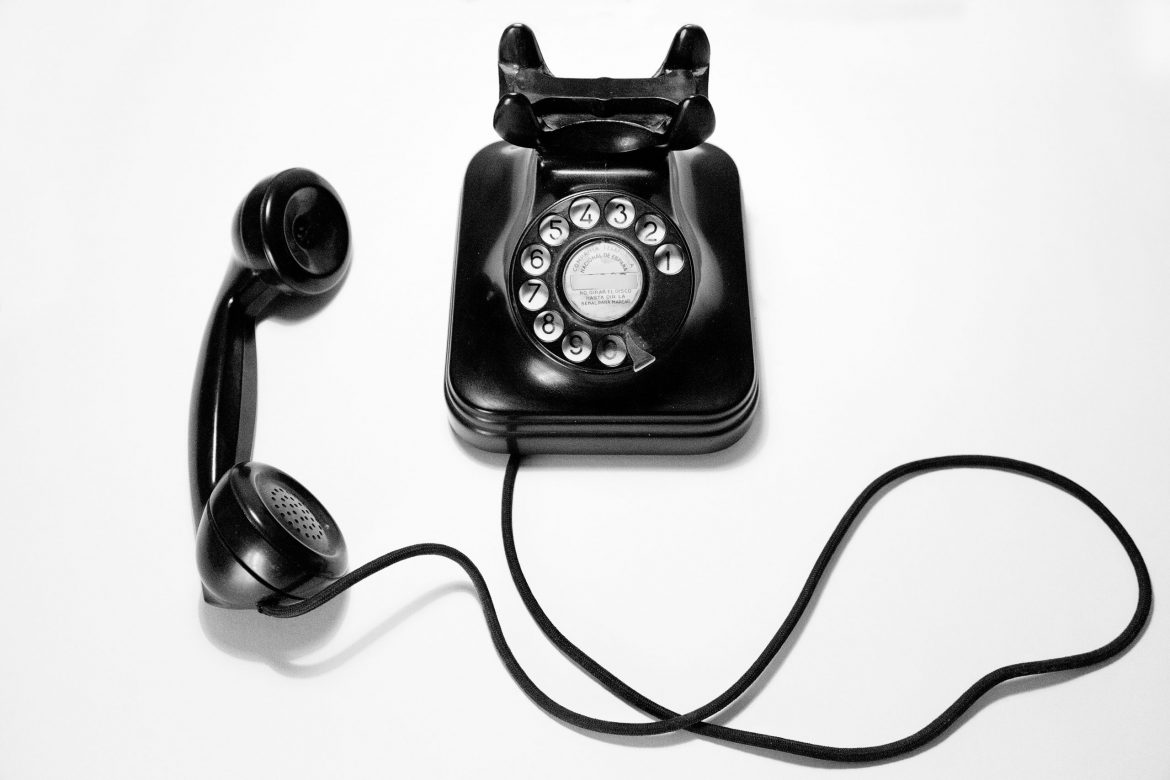 Boost Communications With A Great Outbound Calling Strategy
The phone rings, the customer says 'hello,' and the conversation begins. For decades, the humble outbound call has been one of the most effective ways to engage with customers. For sales agents, this communication method is more than just another phone call. It's a chance to connect with, help, educate, influence, and even inspire the person on the other end of the line, no matter where they live in the world. Even in the era of digital communication, where email, SMS, and social media reign supreme, there's nothing quite like chatting with someone over the phone.
Five things you need to know about outbound calling:
Outbound calling remains one of the most effective ways to engage with leads over the phone.

Outbound calls can improve lead generation, brand awareness, sales, revenue, and more.

The two main types of outbound communications are warm and cold calls. 

A CRM can make it easier to manage outbound call strategies.

FiveCRM is a CRM for call centers that streamlines and optimizes outbound calling.
The best outbound calls involve a human-to-human exchange, something many other communication methods can't achieve. These calls assist customers struggling with a problem, provide an opportunity to sell, upsell, and cross-sell products, increase brand awareness, and can change someone's entire perception of your business. Yes, even in 2022, outgoing calls still matter, making them one of the most critical components of the modern commercial ecosystem.
In this blog post, learn more about the outbound calling phenomenon. Then, optimize business goals in your organization with an incredible outbound calling strategy.
Outbound Calling, Explained
An outbound call is one started by an agent in a call center on behalf of an organization or client, whether that's in a business-to-consumer (B2C) or business-to-business (B2B) context. There are various outbound calling techniques, including telemarketing, telemarketing, and telecanvassing. However, all of these methods begin with an agent contacting a new or existing customer, prospect, or potential lead, often using a power dialer, predictive dialer, or similar technology. Outbound calling, in its current form, has existed since the 1980s. It's now part of an industry worth $23.9 billion.
Outbound calling differs from inbound calling, which involves a customer initiating contact with a business. These methods require different communication techniques, with agents from an inbound call center typically starting with a customer trying to resolve a query or help desk issue, usually about a product or service. Outbound calls, on the other hand, generally involve an agent trying to sell a product or service—or in the case of charity and political telemarketing, an agent trying to raise funds for a good cause or election campaign.
Benefits of Outbound Calls
Here are some of the main outbound calling benefits:
Generate more leads and scale/grow your business.
Increase awareness about products, services, promotions, and other initiatives.
Reach customers in their own homes, which allows for more natural conversation.
Target customers who have no prior knowledge of your products and services or improve customer retention.
Boost the number of sales in your organization and increase conversion rates.
Create meaningful and long-lasting relationships with existing and prospective customers.
Improve engagement from the very first call.
Reach customers around the world without traveling to them.
Track outbound calling strategies with the latest real-time metrics and key performance indicators (KPIs).
What are the Two Types of Outbound Calls?
The two main types of outbound calls are:
Cold calls
Warm calls
Cold calls are ones where a company reaches out to a customer who has never interacted with that organization before. Warm calls, on the other hand, involve agents and salespeople interacting with a customer who has already communicated with the company they work for.
Some people are wary of cold calls from unknown phone numbers on their Caller IDs because they think the organization contacting them is going to scam them or waste their time. That's because there's been a huge rise in the number of robocalls over the last few years, with consumers in the United States receiving nearly 4 billion robocalls every month in 2020, according to the Federal Communications Commission.
Many agents, therefore, have to use advanced cold calling strategies and build relationships with customers based on trust. Otherwise, customers can add companies to 'do not call' registries.
What Should Outbound Agents Say in Calls?
There's no golden rule or industry standard for what to say during an outbound call. However, agents typically start these calls by introducing themselves and the client or company they work for before trying to create a connection with the person on the other end of the line.
Many call center agents follow a script during cold calls, which helps them to communicate important information when talking to customers. Call scripts can also make calls more consistent and easier to analyze for quality control purposes. Typically, these scripts slowly move customers through a client or company's communication funnel with the end goal of convincing those customers to complete a particular action. That action might be to sign up for a service, purchase a product, schedule a follow-up call with a senior sales agent, arrange an in-person meeting, or simply for a customer to provide more information for future communications.
Whether agents and sales reps from a contact center use a script or not, the purpose of a good outbound call is to create a rapport with the call recipient. An agent might try to make a potential or existing customer feel valued or better understand their pain points regarding a particular product or service. Whatever happens during a call, an agent only has a limited amount of time to communicate with someone over the phone. Sometimes, agents have to move on to other outbound sales calls or meet call volume targets; other times, customers can get bored and end the conversation or even hang up the phone.
How to Create an Incredible Outbound Call Strategy
Not all outbound calls are effective. Agents and the companies they work for need to use the right techniques, technologies, and communication styles to improve the efficiency, quality, and success of their outbound communications. Here are some tips for creating a killer outbound call strategy:
Use a Customer Relationship Management System
A customer relationship management (CRM) serves as the foundation of your outbound call strategy. The best software like FiveCRM manages all of the tasks associated with outbound communications, such as information storage, contact management, and dialing requirements. A reliable CRM can make your calls more cost-effective and easier to evaluate and analyze.
Add Value to Conversations
Agents can add value to outbound calls by researching every person they talk to over the phone. Even if a customer has never communicated with your organization before, you can tailor each call based on that person's age, location, interests, purchasing habits, and other information listed on your contact lists or in your CRM system. As mentioned earlier, agents don't have long to create connections with call recipients and need to make every communication count!
Create a Great Impression
It takes customers just seven seconds to form a first impression of a company, so agents should grab the attention of call recipients from the moment they say 'hello.' That might include addressing existing and potential customers by their name throughout a call, talking about topics that interest those customers, creating a sense of urgency about a product or service, and being direct and confident during a conversation.
It's always good outbound call etiquette for agents to ask customers if they are free to talk at that moment; if not, agents can always make an appointment for a second call.
Listen to Customers
One of the biggest pet peeves for customers during an outbound call is overly pushy or talkative agents in a sales team who don't listen to their concerns or needs. Listening to the call recipient during the entire communication can ensure a more successful outbound calling and customer experience. Whether using a script or not, outbound callers who listen to customers can navigate different communication scenarios and better handle anything thrown at them during a call.
Agents should also never promise something they can't deliver. That's because breaking a promise is one of the easiest ways to lose a customer and prevent any future communications.
Follow-Ups Are Important
If agents don't 'close the deal' during the first outbound call with a customer, scheduling a follow-up, after someone has had time to think about a product or service, can prove lucrative. Agents should never settle for an "I'll let you know" from a customer when arranging a second (or third or fourth) call and always end a conversation with a specific time and date to phone again.
How FiveCRM Can Help With Your Outbound Call Strategy
Outbound calling remains one of the most effective ways to reach out to customers, even as some companies switch to newer communication methods. Creating connections with customers over the phone can result in productive and profitable results for organizations like yours. However, developing an outbound calling strategy that incorporates a CRM, prioritizes follow-ups, and encourages agents to listen, create a great first impression, and add value to communications can lead to even more successful outcomes.
FiveCRM is a customer relationship management system built exclusively for inbound and outbound call centers. Whether you specialize in B2B or B2C communications, FIVE optimizes outbound calling scenarios of 5-200+ seats, helping you manage high-volume campaigns with more functionality, efficiency, and performance than ever before.
With FIVE's outbound call center software, you could, at the very least, double your call volume in comparison to other traditional CRM systems. The platform even comes with built-in email marketing for generating warm leads for calling. FIVE suits all outbound calling scenarios, including telemarketing, telesales, account management, lead generation, and lead management. Features include better-defined call lists, appointment management, data management, call scripts, call guides, call center automation, call recording, and multiple databases.
The FiveCRM call center solution lets you manage the number of calls agents make, improve quick calling, enhance customer satisfaction, optimize customer support and outreach, and increase productivity and profitability in your business.
FiveCRM is the call center CRM solution for outgoing and incoming calls. Schedule a live demo now and learn more about FIVE's outbound call center services!