The Complete Guide to CRM: Everything You Need To Know | 2022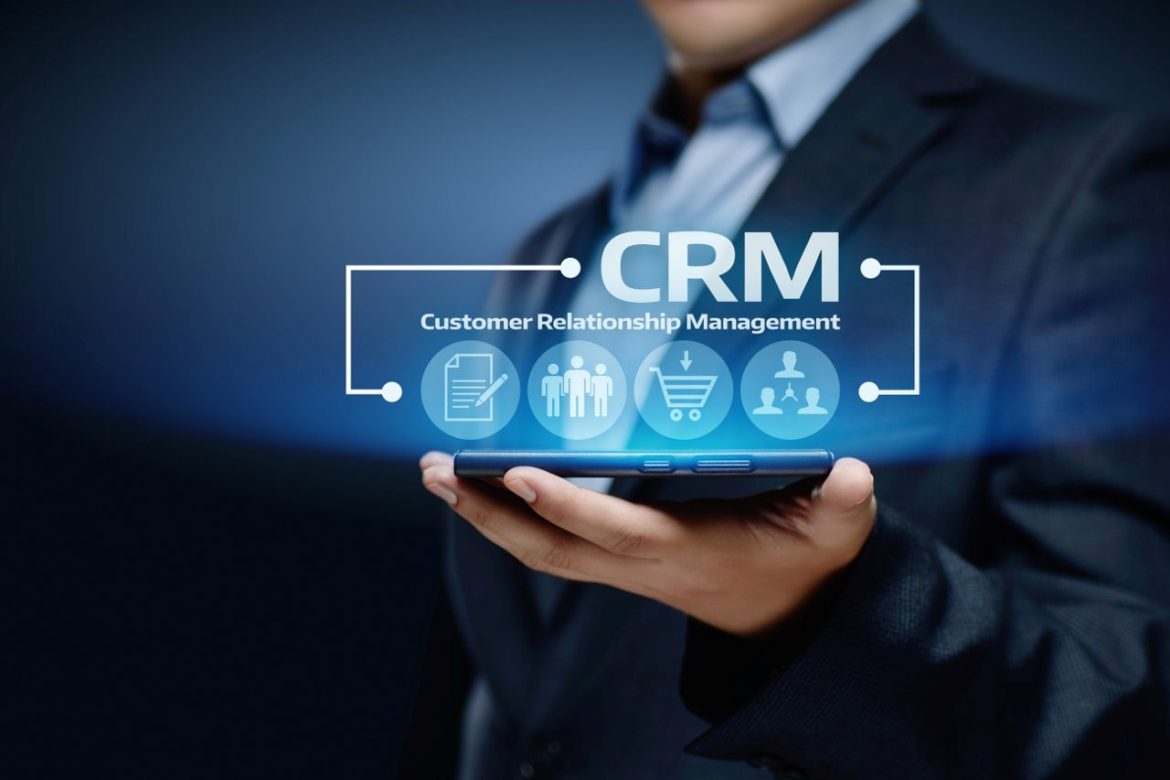 The Complete Guide to CRM: Everything You Need To Know | 2022
Customer relationship management (CRM) software is key to nurturing relationships with clients. It is a valuable business tool that offers several benefits, including:
Helping manage sales leads, contact management, marketing automation, and customer support.
Centralizing customer data to help create personalized support based on the customer's past interactions with the company.
Identifying opportunities to add value and create new revenue streams based on customers' transaction history.
Enhancing the customer experience, which leads to greater customer satisfaction.
Boosting management of the end-to-end customer journey.
CRM software continues to grow in popularity as companies realize the value of customer data and research. And with good reason: a well-managed customer database is central to everything a company does. CRM software has proven its value in every industry, from improving customer retention to identifying customer buying patterns. Moreover, with the rapid adoption of mobile and cloud computing, CRM is becoming a more natural part of business operations. This guide will teach you everything you need to know about CRM software, key CRM features, uses, and benefits.
What Is a CRM Platform?
CRM is software that helps a business manage its relationships with customers. A good CRM software is a vital management tool that helps companies identify their customers, analyze their buying patterns, and anticipate customer needs. Its primary goal is to help a company better understand and retain customers through tracking key data points, such as their preferences, purchase history, and contact information. In short, it makes it easy for companies to connect with their customers and provide more relevant, personalized, and effective services.
Why Companies Need CRM Software
It doesn't matter if you're a one-person shop, a startup, or a company with hundreds of employees—if you are in business, you can benefit from a CRM system. These systems are designed to keep track of customer information, streamline communication, and make it easier for your team to get things done. With a CRM system in place, you can keep track of all customer interactions and turn them into actionable items. Here are a few specific reasons why companies use CRM software:
Centralizes Data: CRM software helps businesses organize customer data in one place. It makes it easy for companies to collect data about their customers' preferences, interests, buying habits, demographics, and more to tailor marketing messages based on those preferences.
Uses Predictive Analysis: CRM software helps analyze customer data to identify patterns that help predict behavior and sales opportunities. For example, suppose a company finds a correlation between new product launches and customer attrition. In that case, it can use that information to make better decisions about when and how to launch new products or services. Account management tools help companies analyze customer information to identify up-sell and cross-sell opportunities. All of which results in increased revenue and profits.
Manages Customer Journey End-to-End: CRM software helps businesses manage the customer journey from initial contact to the end of the buying process.
Helps Business Growth: A CRM system is essential for business growth because it makes it easier to attract new customers, build relationships with existing customers, and create a loyal customer base.
How Companies Use Customer Relationship Management Software
CRM software helps sales teams manage their relationships with customers and track how much they're earning from each one. Marketing teams use the software to monitor how customers interact with their content and use that information to create their future marketing strategies. A CRM system is also essential for customer service teams, who can use the data to prioritize support tickets and provide better service.
Types of CRM Software
There are three main types of CRM software: customer relationship management software, sales CRM software, and marketing automation software. Let's explore each in more detail.
Sales Management CRM
Sales CRM software streamlines a sales rep's workflow with assets such as lead management tools to help manage new leads, contacts, emails, and deals. It also tracks the interactions between salespeople and customers, including calls and chat sessions. This makes it easier for sales reps to manage their sales pipelines, close deals, and generate more sales opportunities.
Sales reps record every customer interaction throughout the sales process and create a detailed record of each deal. With a sales CRM solution, every piece of information about a customer is in one place, organized by the contact person. This way, team members can access up-to-date customer information. Additionally, the software offers team collaboration and real-time synchronization. For example, a sales team member can access customer information while traveling, and another team member can add notes to the customer record.
With a sales CRM tool in place, companies spend less time searching for valuable data scattered across multiple systems. With centralized tools, businesses can quickly identify which customers are likely to buy again from them or recommend them to others. Therefore, they will have fewer unqualified leads that waste time and effort without producing revenue for the company.
Marketing Automation CRM
Marketing CRM software helps companies track customer buying patterns, preferences, interests, contact details, and location. With FiveCRM email and marketing tools, companies can manage their customer relationships across channels, including email and social media.
CRM software can also send targeted marketing campaigns, such as email marketing campaigns and social media posts, based on customer preferences and buying patterns. The software helps companies create and run these campaigns, including analyzing their success rates and identifying the best times and days to send emails or posts. The tool can also track where customers are browsing and visiting social media, helping companies optimize campaigns and direct users to their websites.
A company selling a new product can create a promotion on social media, targeting users who might be interested in the new product. The tool lets companies tailor marketing campaigns to specific customer interests. For example, a company that sells sports gear and apparel could tailor a marketing campaign to fans of a particular sports team or people who enjoy specific sports, such as skateboarding or tennis.
Customer Support CRM
CRM can also be used to manage customer support tickets. It allows you to track the status of each ticket, set due dates for each ticket, and view a history of each customer's interactions with your company. These tools are helpful for customer service reps, as they can view all of their open tickets in one place and track their progress on each one.
Benefits of Customer Relationship Management
CRM software has many benefits for every business area. It is critical to operational efficiency and driving growth. The additional benefits include:
Improved Customer Retention – CRM also helps you identify when a customer is likely to leave, allowing you to address the issue before it becomes a problem.
Improved Customer Satisfaction – CRM software helps you find better ways to solve your customers' problems. That means happier customers who spend more money with your business.
More Revenue – CRM software helps sales teams identify customer needs and interests, which can help companies identify upsell and cross-sell opportunities. CRM data can also help companies predict customer buying patterns, allowing sales teams to provide extra value proactively.
Improved Customer Experience – Companies that invest in CRM are more likely to see an improvement in customer experience.
Streamline Your Marketing, Sales, and Customer Management with FiveCRM
As discussed, there are plenty of reasons and benefits to utilizing CRM software regardless of your industry or business size. FiveCRM is a completely customizable and all-inclusive CRM that provides a comprehensive sales and marketing software suite to suit your company's unique needs. From lead generation and sales forecasting to customer service and marketing automation, FiveCRM has the tools you need to streamline critical workflows and grow your business. The tool contains all the functionality required to run high-volume outbound campaigns for both B2B and B2C. The marketing automation suite features advanced email marketing tools such as SMS messaging, custom landing pages, and campaign segmenting.
To learn more or book a free demo, visit FiveCRM today.