Here are the 5 Best Telemarketing Tools for 2022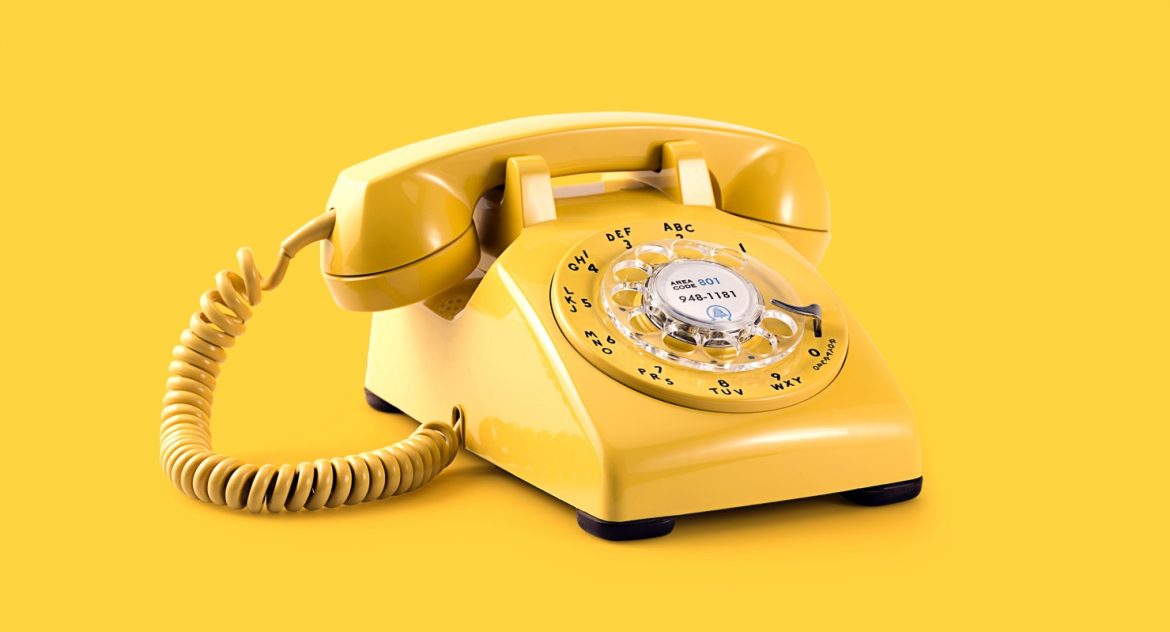 Here are the 5 Best Telemarketing Tools for 2022
Telemarketing tools are programs that automate many of the processes associated with telemarketing, such as sales, prospecting, compliance, contact management, and lead generation. You can use one of these tools to execute telemarketing tasks such as warm calling, cold calling, updating contact lists, customer engagement, and explaining products and services to potential leads.
Successful telemarketers use all of the tools on this list, which compiles the best telemarketing software based on features, capabilities, and customer reviews.
Summary
Telemarketing tools are software that makes telemarketing easier.

You can use these tools to engage with customers, generate leads, update contact lists, 

track prospects

, adhere to data governance guidelines, and more. 

FiveCRM has based its list of best telemarketing tools on features, capabilities, and customer reviews.

This list contains software that real telemarketers use to meet sales targets, improve compliance, and manage contacts.  

FiveCRM is an industry-leading call center solution for telesales, outbound calling, lead generation, telemarketing, and data compliance. 
Why You Need a Telemarketing Tool
Telemarketing is one of the most effective forms of direct marketing. You can use it to generate leads and appointments, target more customers than in-person sales calls, and engage with customers without meeting them face-to-face. Telemarketing tools like the ones listed below help you achieve these marketing objectives. This software streamlines telemarketing tasks, allowing you to drive revenue, increase brand awareness, and move customers through sales and marketing funnels.
Telemarketing tools can also solve many of the challenges associated with telemarketing, such as complying with data governance frameworks like GDPR and HIPAA. You can also use these tools to engage with customers when many people are reluctant to answer phone calls from telemarketers because of robocallers. The telemarketing tools on this list won't instantly turn users into great telemarketers. However, this software can help sales agents focus on their negotiation, persuasion, and communication skills by streamlining the administrative work associated with outbound calling.
Many tools on the market focus on customer service tasks such as managing complaints, processing credit card orders, and collecting customer feedback. However, FiveCRM's recommended tools specifically help with telemarketing functions such as predictive dialing, lead generation, lead management, and account management. You can also use these tools for different telemarketing techniques such as cold calling — making unsolicited calls to potential customers — and lead generation, the process of attracting prospects to your business.
1. FiveCRM
FiveCRM is a customer relationship management (CRM) system designed for call centers. That instantly makes it different from most other CRMs that serve various customer-facing industries such as retail, healthcare, and hospitality. FiveCRM comes with all the functionality you need for high-volume outbound campaigns, with features for both B2B and B2C enterprises.
Designed for call center environments with 5-200+ seats, FiveCRM could double your call volume compared to traditional CRM systems that target multiple industries. It contains features exclusively created for call centers such as agent management, call scripts, call guides, appointment setting, and built-in email marketing that can help you generate warm leads for telemarketers. Other features of this contact center solution include data management, call logging, multiple databases, and the ability to make quick calls to leads and customers. The platform is easy to set up and use and has a simple interface that telemarketing teams of all sizes can use.
FiveCRM is the result of 15 years of software development, making it one of the top telemarketing tools for call centers in any niche. This GDPR-compliant call center software automates many telesales, sales enablement, lead management, account management, and lead generation tasks. Other benefits include affordable pricing plans, excellent customer support, and the ability to manage customer interactions.
FiveCRM currently has an average user score of 4.4/5 on the software review website G2, making it one of the top-rated telemarketing tools.
2. VanillaSoft
VanillaSoft is software that helps businesses manage sales enablement processes and their omnichannel sales campaigns. The platform includes features such as VoIP, lead routing, auto-dialing, call recording, and appointment setting. It also has a lead and sales tracking feature that produces metrics about sales enablement processes.
Unlike FiveCRM, VanillaSoft isn't designed exclusively for telemarketing. That means multiple industries use this platform for different functions. Also, many users of Vanilla Soft describe the inconsistencies and unreliability of the system on G2,  saying the system doesn't always work properly and "gets stuck." Another user says the platform freezes from "time to time" but is usually working again within five to 10 minutes, resulting in a loss of revenue.
3. Convoso
Convoso is a predictive dialer for call centers, helping users reach leads. This telemarketing tool might support your sales teams when improving poor contact rates or leads lost to 'spam-likely' caller ID notifications. Convoso can also help you comply with GDPR and other data governance frameworks.
Unfortunately, Convoso doesn't have the scope of a telemarketing CRM like FiveCRM, which comes with contact management and account management features. Although it might help with predictive dialing, Convoso's power dialer won't manage the entire lifecycle of your outbound marketing campaigns. Also, it only serves call centers with 20+ seats, making it a poor choice for some small businesses. One user on G2 says setting up the software was a little "confusing", and due to the lack of CRM functions, users have to pay additional fees to integrate other platforms.
4. Capsule
Capsule is a CRM for managing contacts, creating email campaigns, and moving leads through sales and marketing pipelines. It also integrates with various third-party services like Gmail, which might be useful if you need to improve omnichannel marketing strategies.
Similar to VanillaSoft, Capsure targets businesses in all customer-facing industries, so it doesn't exclusively serve telemarketers or call center agents. That might mean it includes features that won't suit your particular business requirements. One user on G2 says they sometimes wish the platform had a more "productive" user interface.
5. CallShaper
CallShaper is an automated calling system that combines predictive dialing, call tracking, and blended dialing. The software is for outbound call centers that want to manage telemarketing campaigns and sales processes. Features include reports and compliance with TCPA wireless dialing restrictions. However, the owners of CallShaper don't mention if its software is GDPR-compliant.
CallShaper currently doesn't have any customer reviews on G2. However, one user on Software Advice says it was a "process" to set up the system and get it running. Another user says the tool has limited dialing options.
How Does FiveCRM Make Telemarketing More Effective?
While all the tools listed above might help telemarketers to some degree, FiveCRM is the best choice for call centers that want to engage customers, improve lead generation, track contacts, manage accounts, and more. This software is GDPR-compliant, suits call center environments with as few as five seats, and automates processes during the entire telemarketing lifecycle, from creating contact lists to follow-up. Unlike some of the tools on this list, FiveCRM has been built exclusively for call centers.
This system helps you:
Manage information for every single contact on your lists.
Update information about contacts for lucrative marketing opportunities.
Store telemarketing data and customer consent information.
Create and update scripts.
Double call rates.
Wrap up calls.
Automate workflows.
Gamify marketing processes.
Manage call backs.
Track outbound calls with real-time dashboards and KPIs.
Contact FiveCRM for a demo today.