Typically call center software concentrates on the telephony such as IVRs and call handling. However, those systems often do not include a sgnificant CRM module. This is where FIVE CRM comes in. This system has always been used in call centers and has always contained all the functionality associated with CRM systems. FIVE CRM can be used either stand alone with your own telephony or it may be integrated with your call center telephony software, alternatively you can use the FIVE CRM VoIP service (UK/EU only) which represents fantastic value. FIVE CRM focusses on the agent interface and usability, and hence you'll find the interface ultimately configurable together with call scripts and data management.
Dialing options
Use CTI to integrate with your phone system, the ability to auto-dial means that efficiencies are drastically improved. Agents can click-to-dial, or alternatively the system can dial automatically. When dialing automatically, it is possible to insert a delay based on the status of the record, ie if it is a call-back with notes to be read then the agent will need more time before speaking with the customer.
Call list management
Ensuring agents call the best records goes a long way to getting the best results. In addition, automated handling of call-backs means agents do not have to rely on alarms or other notes. As you'd expect for a call center system, extensive User Profiles enable admins to tightly control what data agents have access to and also how they work.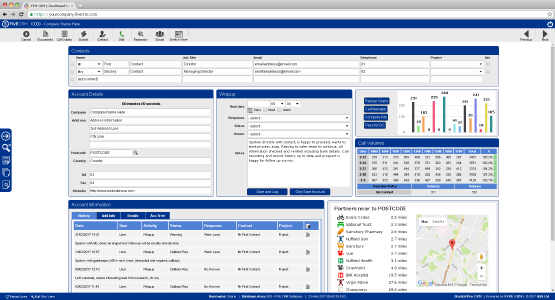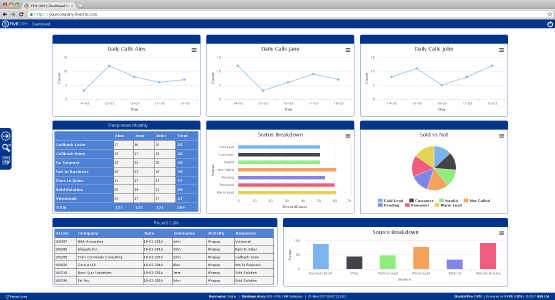 Sales Orders
With different ways to take orders, you can choose the quickest and most effective for your scenario. Options to use objection handling to encourage sales. Quantity discounts, manufacturer pricing, tax calculations; flexible document design. Unlimited reporting on sales details.
Reporting
Reporting within the call center to produce the all-important KPIs is essential. To that end the powerful in-built report writer enables non-technical people to create their own reports on the database. Reports can be list, summary or cross-tab (pivot table), and can be on any data in the database. In addition, reports can be scheduled to run and email automatically. Report layouts can also be designed to have a more aesthetic visual appearance. Another option is to put reports on dashboards and presented on wall board screens around the call center.
Lyreco are a major distributor of office supplies in Europe. Click

here

to read about their experience.
Learn more about FIVE CRM
This is a full width text block. Click the edit button to change this text.