Call centre system
Unlike other CRM solutions, CallPro CRM enables you to have a call centre system within the CRM. Manage multiple databases as well as controlling data access by user agent. Built-in functionality for managing call-backs, workflow automation and automated dialing set this system apart from standard CRMs. Conversely, the CRM functionality sets it apart from call centre systems.
Flexible user interface and workflow
You can have as much or as little on the user interface as required, and each database can be different. For example, in one database agents may only see a script while in another it is a full CRM 360° view. Likewise with the workflow, one database could be auto-dialing and sending emails automatically while in another database everything is manual.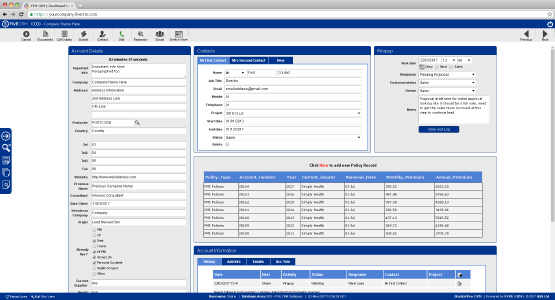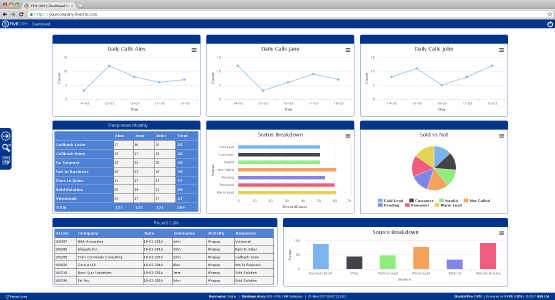 Scripts and Guides
With CallPro CRM you can easily create and update scripts on-the-fly, ensuring your agents with always be up to date and prepared. Eradicate the need for printed scripts and objection handling guides. Finding the right sales pitch is the hard part, once you've found it you can easily replicate it and make sure that all your sales team are working coherently, you can make sure that all of your agents say the correct statements.
Email Campaigns
Send out follow up emails to all contacts that you contact, all from the click of a button through automated email campaigns. The email editor allows you to create personalized emails to send out so you can follow up a lot more effectively. Examples of using email marketing for telemarketing include following up on a call, scheduling a call back, reminder of an appointment, booking a demonstration and much more.
With the email success tracker, you are able to see if your contact opened up your email and what links they have clicked-through on. CallPro CRM gives you a true idea of how interested a prospect is by allowing you to heavily monitor their actions over a call and email.
Learn more about CallPro CRM