Full CRM package
DigitalPro CRM offers you the ultimate customisation experience. Uniquely, the FIVE CRM systems offer multiple databases, where each one can be configured independently. At the same time, each database within the one system can interact with each other; no other CRM system has this capability. The built-in Report Writer enables no-technical people to create reports, even consolidated reports across several databases.
Outbound calling
If you need any outbound calling, whether for marketing, sales or account management, this system has got it covered. In fact, it's a call centre system in a CRM, everything from automatic dialing, to automatic call-back management and agent management, also full scripting and call guides. DigitalPro CRM has its roots in outbound calling.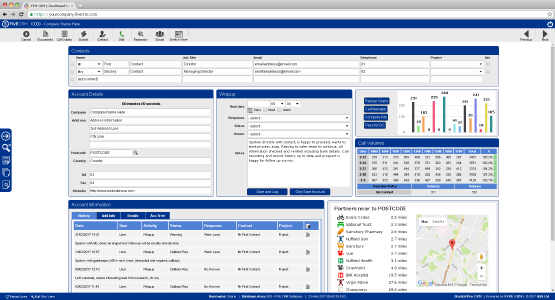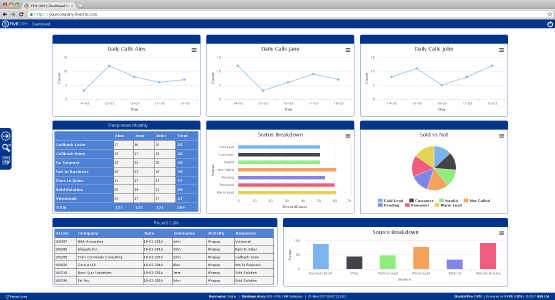 Lead Generation
Use FIVE CRM to manage your calling and email campaigns together therefore creating an ideal workflow to generate more leads. Use drip emails to generate interest, use the click information to drive the calling and dramatically increase the effectiveness of the operation.
Account Management
In the natural process of converting leads to sales, account management becomes a crucial tool to keep on top of all customer accounts and their history. Using the extreme flexibility available, create an interface and workflow that suit the particular needs of looking after your customers.
Learn more about DigitalPro CRM