Built-in email campaigns
As the email marketing is built-in to the main CRM there is no exporting or importing to do, the process works seamlessly from data list directly to the campaign management. The campaign management is also able to update the CRM records directly. The data selection can be done manually or dynamically at the time that the campaign is scheduled to run.
Multi-step campaigns
A campaign need not just be a single mailing, it could be 5, 10, or 20+ emails being sent at predetermined intervals. The system is intelligent enough to be able to send subsequent steps to only those that opened the email, or clicked, or clicked a certain link, or even didn't click a certain link.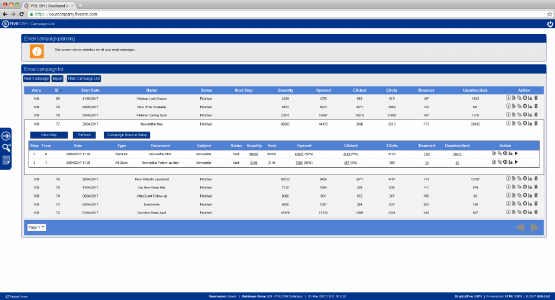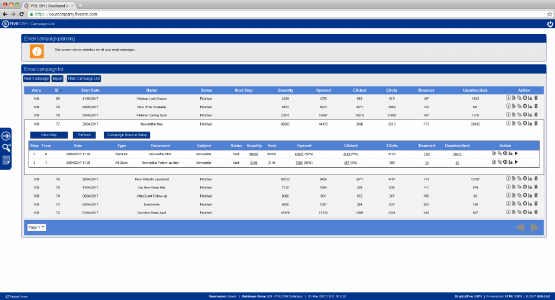 Campaign Tools
Each email open can be configured to update the CRM record or notify a user of the event. Likewise, recipients clicking on links in emails can also trigger actions within FIVE CRM. This sort of functionality is simply not possibly when using a stand alone email marketing system.
Other uses for email campaigns
The web-form functionality includes the ability to start an email campaign, so when a website user submits a contact form, not only does the data create a new record in the database but it also kicks off a new campaign just for that website user.
Learn more about EmailPro CRM