FIVECRM and CloudCall is simply the best combination when it comes to having unified communications and a call centre CRM. Originally designed as an outbound calling platform, FIVE has all the call centre features you'd expect, plus the CRM features that are lacking in regular call centre systems. As a call centre system, the focus of agents using FIVE is solely on the data they are concentrating on.

The CloudCall service provides a fully-featured VoIP telephone system that partners perfectly with FIVE. CloudCall has a native integration with FIVE and requires no additional hardware or interface.
Complete system
CloudCall operates in the background and agents do not need to use a separate softphone interface at all, whether popup or on-screen.
Click-to-dial  –  and hangup
While viewing a record in FIVE clicking the Dial button initiates the dial without bringing the softphone in front of the record. In addition, saving the record will automatically hangup the call.
Auto-dialing – progressive dialing built-in
FIVE can be set to initiate the dial as soon as a record is opened. Admins may actually decide that agents need a little time to review the record before the dial is started, so they can also set an auto-delay time.
Call transfer built-in
Using a button in FIVE, agents can transfer calls by selecting from a predefined list of numbers.
Pause call recording
There are occasions when call recordings need to be paused, for example when taking payment details. While on a CloudCall call a button displayed in FIVE enables agents to easily pause and restart recording.
Call monitoring
Within the FIVE interface Admins are able to view which agents are on calls and also listen-in directly to those calls. In addition, they are able to talk to the agent without the customer hearing, and further, they can "barge" into the call to join the conversation.
Wrapup and auto-hangup
Every call must have a result which is why in FIVE agents must select the call outcome (separate to the record status) when saving a record; this adds to contact history and drives workflow. At the point of clicking the Save button, it will also hangup the call.
Linked call recording
As contact history records are created automatically from the Wrapup, so the CloudCall call recording is also attached to that history record. In addition, Admins can view the overall list of calls by user or call outcome (eg select all appointments) and play call recordings from that list.
Inbound screenpop
The built-in screenpop functionality in FIVE will either take the agent directly to the relevant record or show a list of matching records to choose from.
Local presence
It is a proven fact that using a local area code when dialing any destination increases the likelihood of the call being answered. In FIVE it is possible to set the outbound CLI both on a per-database basis and a per-project basis within a database.
Telemarketing and Telesales
FIVE CRM is second to none when it comes to outbound calling such as telemarketing and telesales. If you are looking for a  stand-alone telesales system you've come to the right place!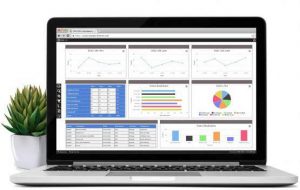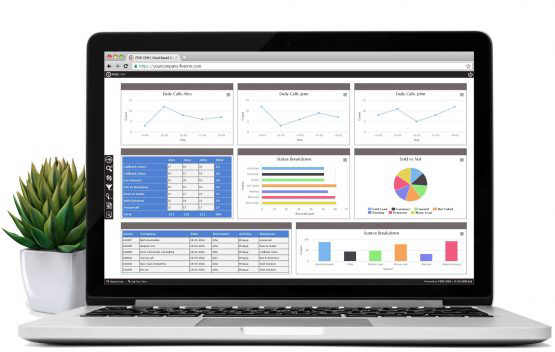 FIVE CRM: designed for inbound and outbound call centres
FIVECRM was designed as a system to manage call lists, prioritize call-backs and track user activty, of course, all things that are tightly integrated with a phone system , the best of them being CloudCall. If you already have CloudCall then you're ready to go, just enter your authentication details into FIVECRM. If you don't have CloudCall and are also looking for a telesales system then this combination is unbeatable. We invite you to contact us directly and you'll see that FIVE CRM is easy to configure and use, and is also obviously designed to do outbound calling.
Automatic dialing
With outbound calling your agents need to make as many calls as possible, one way to achieve this is to ensure no time is wasted on the dialing process. Why not set the system to automatically dial when they finish a call? That way you can be rest assured that every minute of an agent's time is usefully employed.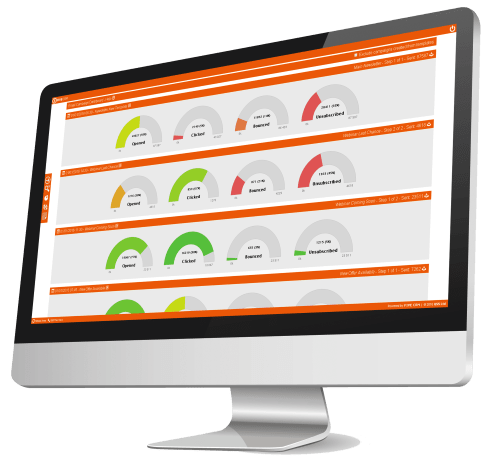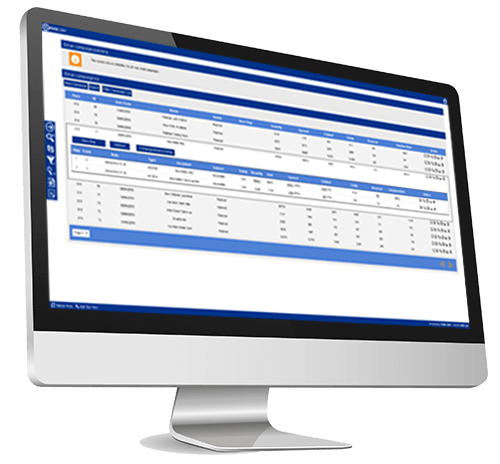 Call scripts
Call scripts are not to everyone's taste, but for those that do want it, having a screen that enables easy-to-configure multi-question, logic branching scripts is a boon. Track every question and answer, and make the system select the call outcome automatically based on the answers selected. For those that don't want the kind of script FIVE CRM offers "Call Guides" which are much simpler.
Call wrapup and workflow
Having a "status" field on each record is not enough to track calls, trust us (we've been doing this for over 20 years!). So in FIVE CRM agents must select the call outcome which itself is used to drive the workflow. All this is easily configured in the regular "admin" interface and full trainng is provided. The system provides a number of possible actions, but if your company has technical abilities you are also able to write your own code to do anything you need – for example, you may want to send data to another server or system).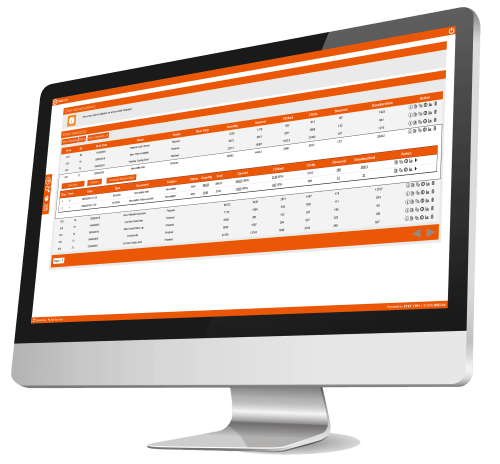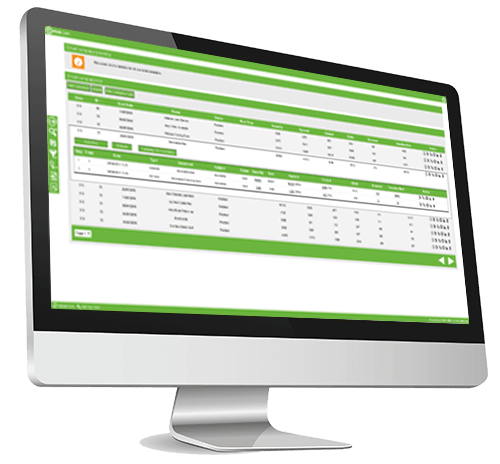 Screen design
So you want an easy-to-use screen designer? You've got it right here. With drag and drop, easy field selections and total flexibility, FIVE CRM has it all. On top of that, you can set different screen layouts to be presented depending on the agent, the database, or even the project that the record is in.
Multiple databases
No other system offers multiple databases, certainly not in the way FIVE CRM does. This functionality enables you to have as many as 999 separate databases within the one system, and with unlimited amounts of data in each! Each database can be configured separately, have user permissions set to restrict access, and uniquely, can be set to interact with other internal databases. So for example, you might want to keep your prospecting separate from your customer records, or separate divisions/departments/offices distinct from each other.