Five9 enables agents in your contact center to create more effective customer interactions. Connect with, manage, and understand your customers across the customer journey. Five9 can help you manage your omnichannel customer interactions including voice, SMS, chat, email, social, video, and more.
A powerful agent desktop and prebuilt CRM integrations make it simple to train agents and put information at your agents' fingertips so they can deliver a more human experience. Five9 provides everything you need to run an effective inbound, outbound, or blended omnichannel contact center, including interactive voice response (IVR), intelligent virtual assistant (IVA), analytics, real-time and historical dashboards, and reporting, WFO, workflow automation, and more.

Your Call Center Solution in the Cloud
For those times when more CRM functionality is needed, using Five9 in conjunction with the FIVE CRM system brings enormous benefits. With FIVE CRM's unique way of working, it brings with it a range of functionality not found in other CRMs in addition to the regular functionality you would expect. Here are some of the functions that FIVE CRM adds to Five9.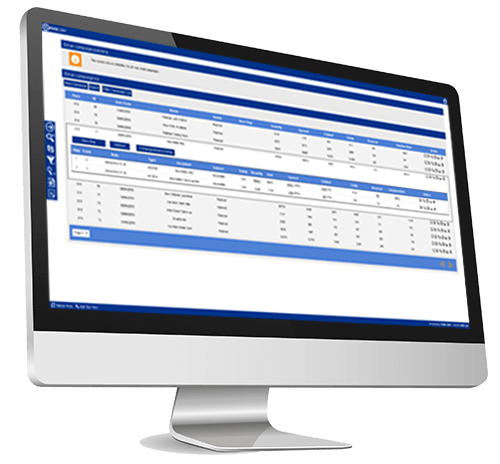 Email and SMS campaigns
FIVE CRM's built-in email campaign functionality means not having to use another system just for email marketing. Campaigns can be multi-step for drip marketing, including intelligence depending on the recipient's interaction with a previous email. Further options for triggered campaigns and scheduling with dynamic data selections mean that FIVE CRM can cater for almost any scenario.
Data Management
FIVE CRM comes with a wide range of data management tools built-in and easily used by non-technical people. The available functions include the obvious import and export, as well as unlimited segregations and filtering, assigning data value to individual fields, resetting data, copying or moving data to another database. The database structure allows for contact histories, products/services, multiple contact names per record as well as user defined fields.
Appointment Setting
FIVE CRM allows agents to see available times and booked appointments for particular people. The system can be configured to handle a single appointment per record, or multiple. Appointments can be automatically emailed and can also be sent to either Google Calendar or MS Outlook.
Sales Orders
Various methods are available to take sales orders for maximum efficiency and effectiveness. Additional functionality for Packaged products and Suggested products allows agents to handle a wider range of offerings and gain from up-selling.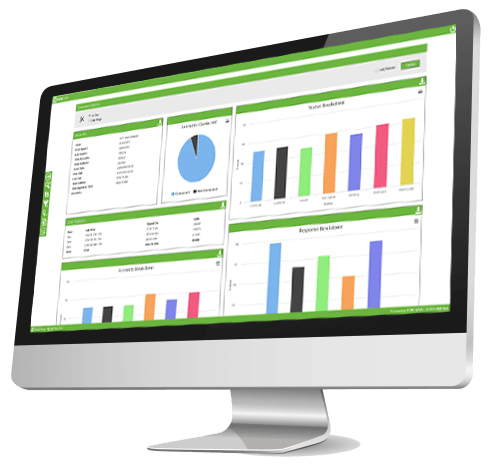 Multiple databases
Uniquely for a CRM, FIVE CRM has the ability to manage up to 999 individual databases. Each database can be configured independently while at the same time being part of the same system enabling not only overall reporting, but also interaction between databases. Marketing and BPO companies use the multiple databases for separate customer campaigns, while other business types use them for separate departments, or even HR.
Wrapup Automation
The Wrapup section is an essential part of the workflow. This function requires agents to select a Response (disposition) for the call and optionally can request almost any other information as needed, including setting the call-back date, notes etc. Responses can be configured to kick-off an automatic workflow, including auto-merged emails, saving agent and administration time. The ultimate flexibility is the addition of "Scriptlets" to the workflow options. A Scriptlet is a piece of computer code that can be tagged on to a Response and can be made to do almost anything from automatic updating of fields to automatically sending data to external systems.
Extensive flexibility in user interface design
Without any technical knowledge the user interface can be configured by Admins in a huge variety of ways. For example in one database it may show just a Call Script and Wrapup, while in another it may be a full blown 360 degree CRM. Additional tools available include a function to search LinkedIn, and visibility of call answered or not answered times meaning that agents can select the most appropriate time for callbacks.
Electronic Signatures
FIVE CRM has pre-built integrations with both Adobe Sign and DocuSign. This enables agents to send out documents for customer's signature and track their progress. The integration is provided at no additional charge but subscription will be needed for Adobe Sign or DocuSign.