Introducing Gamification
Gamification is the application of game mechanics designed to promote employee engagement. We've created a practical achievement framework to aid motivation using simple game design. Our gamification module is made up of 4 main functions, custom achievements, meta achievements, the achievement dashboard and the individual achievement profiles.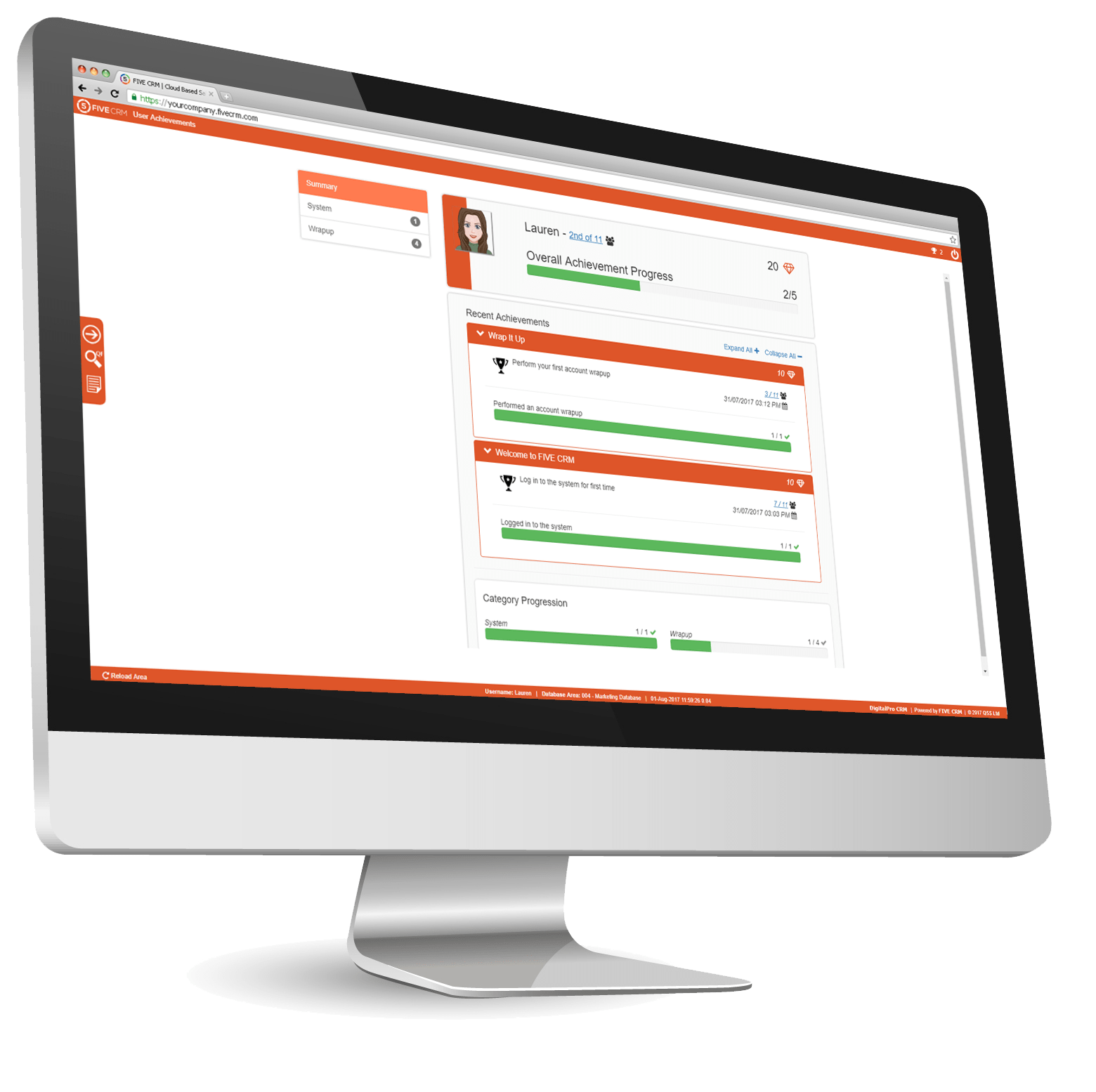 Your system, your achievements
Our solutions are fully customisable, so why wouldn't our achievements be? Define the objectives and challenge your teams by regulating the difficulty for each achievement. Create as many achievements as you want, have them grouped by category or even containing multiple criteria.
Dynamic achievement dashboard
Instantly view user's participation and performance with stats updated in real time. Check the top ten users along with tracking any recently completed achievements at a quick glance. Showcase everyone's efforts on the powerful achievements dashboard that was built responsive for any size display.
Structured meta achievements
Achievements within achievements. Meta achievements give you the ability to group together several objectives and reward for full completion. Have a sales target of 200 callbacks, 10 demos and 5 license sales, let meta achievements track these and have users strive to be the first to complete.
Track individual progression
Keep track of your own achievements and view all the points up for grabs. Monitor your progression against the rest of your team as well as how close you are to completing other achievements. The user achievement profile allows you to view all possible achievements, even ones you've already completed.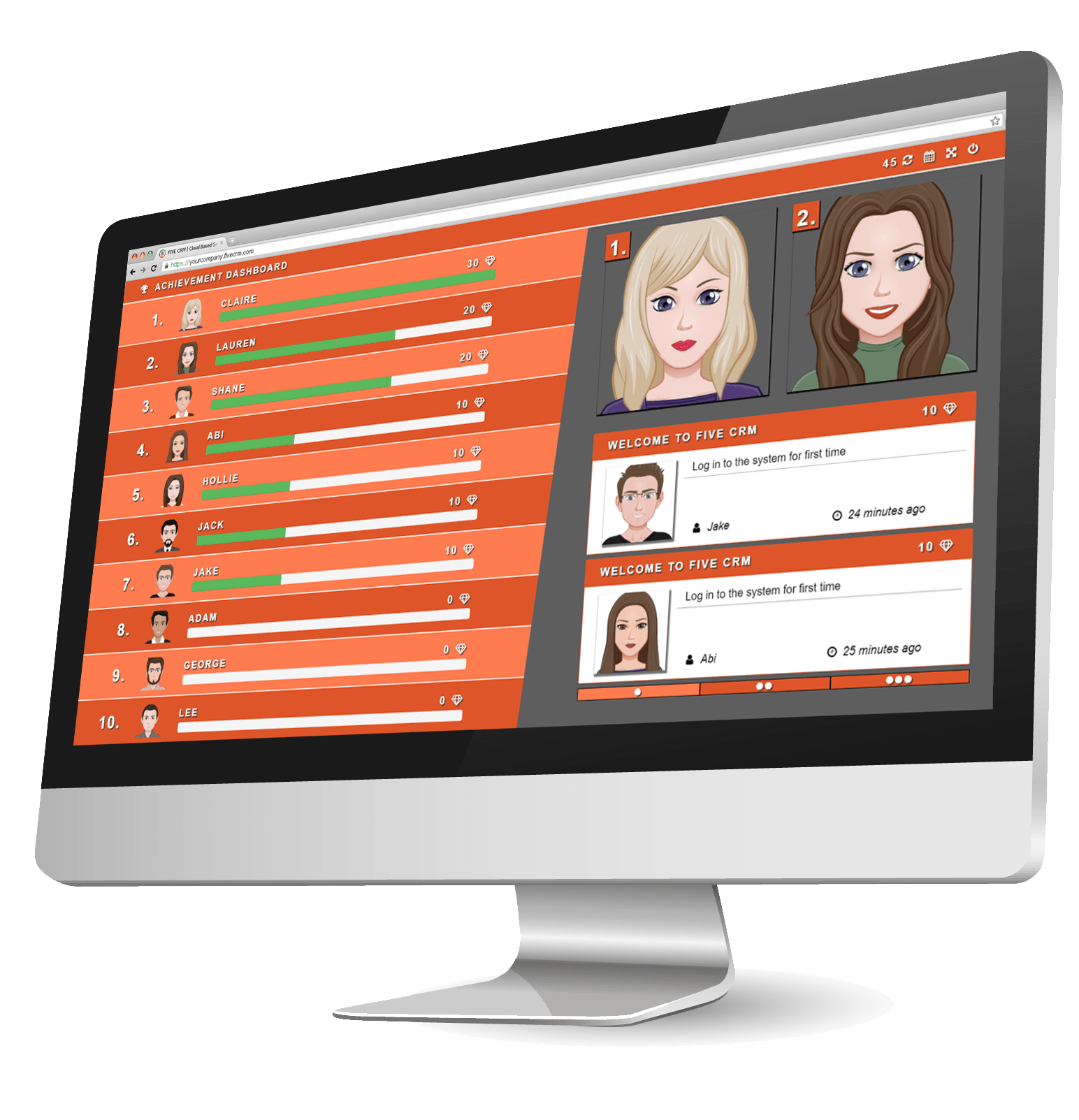 OUR SOFTWARE ALSO FEATURES