Google Calendar
With Google's free online calendar, it's easy to keep track of important meetings and events all in one place. Use FIVE CRM with Google calendar to better manage your appointments.
Google Mail
Send out and receive emails from your Google email account. Have those emails automatically added inside historical entries in the corresponding accounts without any user input.
Google Maps
Find local businesses, view maps and get driving directions in Google Maps. Calculate distance between your main offices and their location, then data segregate by that distance.
Twitter
Link a Twitter profile to accounts and engage directly with your followers from within FIVE CRM, manage your social media activity and communications with prospects easily and simply.
LinkedIn
Link a contact's LinkedIn profile to their account and view their profile from within FIVE CRM. Pull LinkedIn data with a browser plugins and have it added to the CRM automatically.
Salesforce
Sync leads and current accounts in real time. Set tasks, trigger automatic account updates and keep your sales team informed with all the lead intelligence from within FIVE CRM.
Xero
The accountancy software that allows you to manage invoicing, bank reconciliation, bookkeeping and more with the ability to sync accounts between FIVE CRM and Xero easily.
Mandrill
A scalable email infrastructure service with integration that allows 2,000 email sends in a single second, big campaigns are done in seconds with advance API and tracking.
Microsoft Outlook
With Microsoft Outlook and FIVE CRM you are able to integrate your email and calendar into the CRM onto the data that corresponds, no input required. Never miss a lead again.
SendGrid
SendGrid can send over 2,000 email sends in a single second ontop of their affordable pricing. As well as this access to protected shared IP addresses or private ones where needed.
Text Marketer
Allowing you to seamlessly send text campaigns out of the CRM, text marketer makes the perfect partner for sending those appointment reminders or followup messages.
General VOIP
Most general VOIP solutions will be able to be integrated into the CRM to enable click to dial, this is due to the flexibility of our webhooks and open API that we have available to subscribers.
CloudCall
Bringing calling functionality which allows you to automatically dial and hang-up, link call recordings and show live agent call status with listen/whisper/barge functionality all built in.
RingCentral
Combine RingCentral's simple and easy to use setup with the CRM power within FIVE CRM to enable your callers to have the tools they need to be able to operate at full automated capacity.
CounterPath
With CounterPath and their Bria software you are able to integrate nearly any VOIP account into your FIVE CRM system, getting click to dial and automatic dialing out of the box.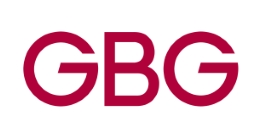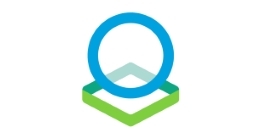 GBG MatchCode
MatchCode integration allows the postcode lookup function to operate within the application, from little input have huge amounts of useful information given back to your agents.
PCA Predict
PCA Predict has been servicing lookup and postcode lookup validation for years, easy to setup, flawless API uptime all providing you the information needed.