A CRM system for those that don't need call centre functionality
Although click-to-dial is still included, ManagePro CRM is not call centre system (as opposed to CallPro CRM). However, with the range of functionality on offer, together with it's highly flexible nature mean that this system is capable of fulfilling many scenarios that other CRMs are unable to handle.
Data Management
The range of data management functionality is another aspect that sets it apart from other systems. In addition, unlike other solutions ManagePro CRM enables you to have 999 individual CRM databases. Each one can contain separate configuration and designs.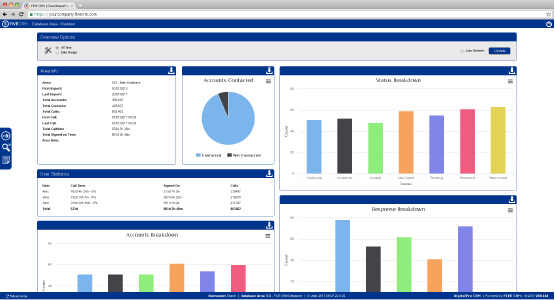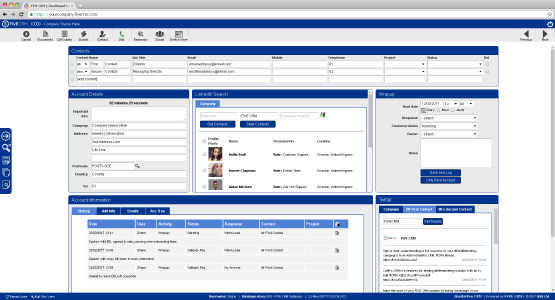 Performance Tracking
Gain understanding of how your team are performing, and other key metrics, with the ability to monitor real-time performance KPIs. ManagePro CRM features lead scoring, which allows you to add a score to accounts based upon responses, customer statuses and additional fields.
Marketing Tools
Generate leads and sales on the web, in emails, SMS or via social media by creating outstanding landing pages. With ManagePro CRM you will have the tools to capture as many sales-ready leads as possible. The webforms functionality means web contact forms can feed the database in the same way that they can be used to send appointment feedback into the database to close the loop.
Learn more about ManagePro CRM