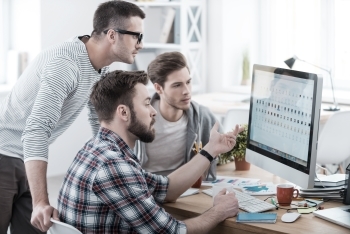 Consultancy
Leave the work to us! Our team of dedicated consultants are here to help you succeed. Take the hassle out of implementing a new software solution. FIVE CRM's consultancy team are experts in their field, know the solution inside-out and have helped many regular happy customers. The team are on hand to help. They'll spend time understanding your business processes and building a custom service to ensure you're getting the maximum from your FIVE CRM solution.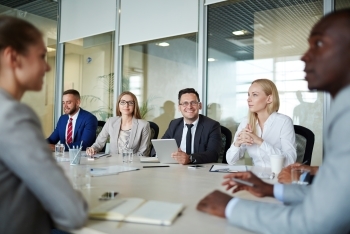 Workshops
We offer drop-in workshops throughout the UK on a regular basis. This provides you with a great opportunity to have first-hand support from our consultancy team, ask questions and discuss how we can further help you. By attending one of our workshops you will be able to gain hints and tips on how to make the most of the powerful sales and marketing features within your FIVE CRM solution. It's simple, register your interest using the form below and we'll be in touch when we're running a workshop near you.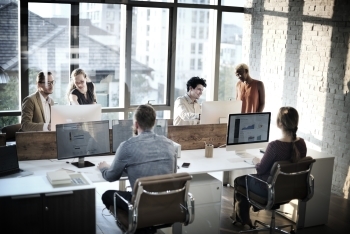 Support
Complimentary support comes as standard for all FIVE CRM customers. We value your business and want to ensure everything is working as intended for you. We understand things don't always go to plan and that you may have a question outside of these hours, therefore we have a technical support team available to deal with requests from 8:30am until 10pm. Our support team are on-hand to help with general queries and troubleshooting issues.
What our clients say about us
"We have been using FIVE CRM for quite some time and watched it develop. It is a very easy to use system which means it does not take much time to train new people on it. It is great how it can be bespoke to your clients' needs and the staff are excellent helping out if you need their assistance. Much easier to use than Salesforce of Goldmine. Would through recommend using it and it is cost efficient too!"

Antonia Lennon, Sales Director | Lingo Telemarketing

"I looked at and trialled over a dozen CRMs over a period of months. I knew I would know what I needed when I saw it. When I saw FIVE CRM, I knew I had found what I wanted. Adaptable to every clients' needs, adaptable to my own usage. I like my stats and reporting, I like to know what is happening with my campaigns and exactly where we are up to."

Helen O'Neill Nash, Managing Director | Real Business Development Ltd

"FIVE CRM has been very helpful in helping us in providing recovery coaching and peer support services through our state-wide warm-line and services in emergency rooms in three hospitals"

Owen Doughtery | Georgia Council on Substance Abuse

"[We] have been using FIVE CRM for around six months. We find it easy to use and it works well. The added extras like lead scoring and email marketing are great. The support is fantastic! They are friendly, knowledgeable, polite, very patient and quick to reply and fix. I have no hesitation in recommending FIVE CRM to anyone."

Petra Smit, Managing Director | All Telemarketing

"We feel most confident in Jack and Lee having spoken at length to both of them.  We are reassured by your professionalism and understanding of our needs. Also very important for us is the user friendly portal that can be customised to the users. We have a wide variety of staff capabilities when it comes to technology and it is therefore crucial that the system is easy to understand use for everyone."

Steve Bakker, Global Marketing | The WoolSafe Organisation

"The team at FIVE CRM are excellent.  Extremely professional and have the ability to understand your individual business needs. Which in turn meets your budget and gives you a feeling that you are being looked after superbly, this is vital when you starting up a new business. Nothing is too much trouble."

Maria Murphy, Director | Bespoke Business Connections