High Volume Outbound Calling and Email Marketing
As a call center CRM, FIVE contains all the functionality needed to run high volume outbound campaigns for both B2B and B2C.
Designed from the start for outbound calling for scenarios of 5 to 200+ seats, the concept is to at least double your call volume compared to "regular" CRM systems. The system includes regular CRM functionality and everything needed for managing agents, the data and calls. The built-in email marketing can be used to generate warm leads for calling.
"The beauty of your solution [FIVE CRM] is that it's easily customisable and works really well in high volume lead generation and telesales environments out of the box."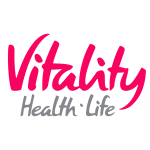 Key benefits
• Quick Calling process
• Manage complex processes
• Defined call lists
• Highly configurable
• Appointment setting
• Call scripts and call guides
• Built-in email campaigns
• Multiple databases
• Data management
• Additional tools
FIVE was made for predominently outbound calling scenarios, this generally means telesales, telemarketing, lead generation, lead management and account management.
Our specialism is managing outbound calling, often in call centers, or otherwise with agents working remotely. FIVE has been developed over 15 years and has been tuned to cater for our customers' needs, most of whom have been with us for many years.

More about lead management CRM
What our customers think:
"I looked at and trialled over a dozen CRMs over a period of months. I knew I would know what I needed when I saw it. When I saw FIVE CRM, I knew I had found what I wanted. Adaptable to every clients' needs, adaptable to my own usage. I like my stats and reporting, I like to know what is happening with my campaigns and exactly where we are up to."

Helen O.

Managing Director | Real Business Development Ltd

"Having used most of the CRM systems in the market in the past 15 years I can say with certainty that Five is by far the best. With it being customisable for each client area, providing full visibility and transparency to clients for reporting, allowing agents to have designated call lists which makes our teams so much more efficient. The email marketing tool is easy to use and provides needed stats on clicks and opens. The ability to increase or decrease licences provides flexibility and helps be cost effective and the support services are always friendly and quick to resolve any issues. Could not recommend highly enough."
"What a fantastic company FIVE CRM are to work with. The system is so effortless and easy to use, from scheduling and creating email campaigns, it's compatibility with so many other systems and integrations, right through to the smallest of things that save us so much time like the research options in accounts that take you straight to your desired search engine to find further information on accounts that you may need. Should however you get a bit stuck nothing is ever too much for Trudy and the team, they are ALL fantastic and so friendly! Our main issues are always user error, not the system so even when we're being a bit silly and cannot perform certain things in the system, they're always on hand to help and the support is world class. We've been using this system for a few years now and so far no other system that I have ever used of known companies to use comes close to this CRM. I cannot recommend this company enough and always put them forward to clients and business associates."

"We are loving the CRM and the support from all you guys at fivecrm"