High Volume Outbound Calling and Email Marketing
As a call center CRM, FIVE contains all the functionality needed to run high volume outbound campaigns for both B2B and B2C.
Designed from the start for outbound calling for scenarios of 5 to 200+ seats, the concept is to at least double your call volume compared to "regular" CRM systems. The system includes regular CRM functionality and everything needed for managing agents, the data and calls. The built-in email marketing can be used to generate warm leads for calling.
"The beauty of your solution [FIVE CRM] is that it's easily customisable and works really well in high volume lead generation and telesales environments out of the box."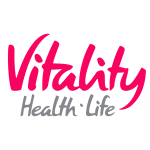 Key benefits
• Quick Calling process
• Manage complex processes
• Defined call lists
• Highly configurable
• Appointment setting
• Call scripts and call guides
• Built-in email campaigns
• Multiple databases
• Data management
• Additional tools
FIVE was made for predominently outbound calling scenarios, this generally means telesales, telemarketing, lead generation, lead management and account management.
Our specialism is managing outbound calling, often in call centers, or otherwise with agents working remotely. FIVE has been developed over 15 years and has been tuned to cater for our customers' needs, most of whom have been with us for many years.

More about call center CRM
What our customers think:
"The team at FIVE CRM are excellent.  Extremely professional and have the ability to understand your individual business needs. Which in turn meets your budget and gives you a feeling that you are being looked after superbly, this is vital when you starting up a new business. Nothing is too much trouble."

Maria M.

Director | Bespoke Business Connections

"[We] have been using FIVE CRM for around six months. We find it easy to use and it works well. The added extras like lead scoring and email marketing are great. The support is fantastic! They are friendly, knowledgeable, polite, very patient and quick to reply and fix. I have no hesitation in recommending FIVE CRM to anyone."

Petra S.

Managing Director | All Telemarketing
"FIVE CRM was recommended to me by a customer, I found the whole sales process with Jack, very easy and very informative before I made the decision to use the system. The CRM system itself is uncomplicated, easily adapted to the way I want everything to look and perform for telemarketing. I find the Support I have received, really good, as I quite often find myself deleting things in error and they always put things right for me so quickly. I would highly recommend the system and the staff at FIVE CRM and look forward to using the system long term."

Cheryl T.

Director | Virtual Work Solutions Telemarketing

"FIVE CRM allocated a chap to me that I can only describe as a software genius. He wrote a tailored program to port over every single piece of information over from the Excel format. It's worth pointing out, that FIVE CRM is 'very' customisable, so I took full advantage of the system and got to work tailoring it to my own needs."

Joe S.

Managing Director | IFA