Call Center Software
________________
Double your call rate with dedicated calling software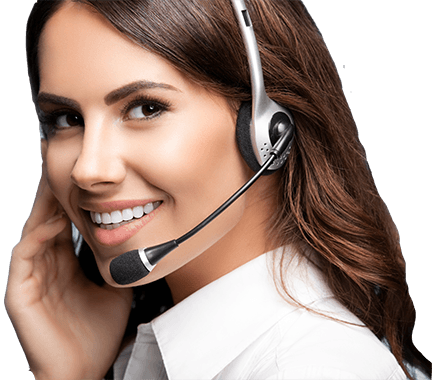 High Volume Outbound Calling
As a call center CRM, FIVE contains all the functionality needed to run high volume outbound campaigns for both B2B and B2C. Designed from the start for outbound calling, the whole concept is to at least double your call volume compared to "regular" CRM systems. This includes everything from managing agents, the data and calls.
With options for call scripts and also wide ranging reporting, FIVE is the ideal solution for organisations who do a significant amount of outbound calling such as telemarketing and telesales. In addition, with products & opportunity management, FIVE is great for sales and account management.

Additional tools to assist in achieving maximum efficiency and results
| | |
| --- | --- |
| • | Use AI to set the best call back time |
| • | Automatically present call backs at the right time |
| • | Find contacts via the internal LinkedIn tool |
| • | Tweet contacts directly from within FIVE |
| • | Real time live coaching on calls using listen/whisper/barge (with appropriate telephony) |
| • | Track deals with opportunity management |
| • | Can be used with a predictive dialer such as TCN.com or Noblesystems.com |
| | |
| --- | --- |
| • | Use automatic workflow cadence to ensure a contact mix that gets results |
| • | Use predefined call scripts, call guides and email merge templates |
| • | Full built-in advanced email campaigns |
| • | Get documents signed from FIVE using Docusign or Adobe Sign |
| • | Schedule automatic reports to keep on top of events |
| • | Use automatic dialing to eliminate wasted time (optional) |
FIVE was made for predominently outbound calling scenarios, this generally means telesales, telemarketing, lead generation, lead management and account management.
Our specialism is managing outbound calling, often in call centers, or otherwise with agents working remotely. FIVE has been developed over 15 years and has been tuned to cater for our customers' needs, most of whom have been with us for many years.

MORE

The agent interface in FIVE can be configured in minutes by any non-technical admin, while the admin interface shows everything in a clear and intuitive way.  Having easy-to-use screens makes a massive difference in terms of time saved to do even simple tasks.

CONTACT US
What our customers think:
What a fantastic company FIVE CRM are to work with. The system is so effortless and easy to use, from scheduling and creating email campaigns, it's compatibility with so many other systems and integrations, right through to the smallest of things that save us so much time like the research options in accounts that take you straight to your desired search engine to find further information on accounts that you may need. Should however you get a bit stuck nothing is ever too much for Trudy and the team, they are ALL fantastic and so friendly! Our main issues are always user error, not the system so even when we're being a bit silly and cannot perform certain things in the system, they're always on hand to help and the support is world class. We've been using this system for a few years now and so far no other system that I have ever used of known companies to use comes close to this CRM. I cannot recommend this company enough and always put them forward to clients and business associates.

We have received excellent customer service from Five CRM. They are extremely prompt in their response and have always been very helpful with any issues raised.
Having used most of the CRM systems in the market in the past 15 years I can say with certainty that Five is by far the best. With it being customisable for each client area, providing full visibility and transparency to clients for reporting, allowing agents to have designated call lists which makes our teams so much more efficient. The email marketing tool is easy to use and provides needed stats on clicks and opens. The ability to increase or decrease licences provides flexibility and helps be cost effective and the support services are always friendly and quick to resolve any issues. Could not recommend highly enough.

Really good company where by they not only respond to your queries quickly you always get a professional and friendly service. As we am new to CRM Programs this was very much a benefit to us and we would recommend this company.