High Volume Outbound Calling and Email Marketing
As a call center CRM, FIVE contains all the functionality needed to run high volume outbound campaigns for both B2B and B2C.
Designed from the start for outbound calling for scenarios of 5 to 200+ seats, the concept is to at least double your call volume compared to "regular" CRM systems. The system includes regular CRM functionality and everything needed for managing agents, the data and calls. The built-in email marketing can be used to generate warm leads for calling.
"The beauty of your solution [FIVE CRM] is that it's easily customisable and works really well in high volume lead generation and telesales environments out of the box."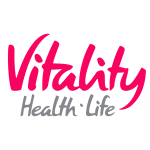 FIVE key questions
Do you need to have multiple databases for data segregation?

✔

FIVE is unique in the way you can manage up to 999 live databases within the same system. True concurrent blended inbound and outbound.


Does your sales team get stuck with no answers to calls?

✔

FIVE's call analysis will show them the best time to call each record

Has your team asked for the decision maker who no longer works there?

✔

FIVE's LinkedIn feature comes as standard, just pull the contacts into the CRM

Inadequate call quantity and call-back management?

✔

FIVE offers auto-dial so you can supercharge the outbound dials with automated call-backs


Do you need extensive marketing capabilities?

✔

With a strong marketing side you can send advanced email campaigns, text messages, automated emails to confirm bookings with strong social media integrations.
FIVE was made for predominently outbound calling scenarios, this generally means telesales, telemarketing, lead generation, lead management and account management.
Our specialism is managing outbound calling, often in call centers, or otherwise with agents working remotely. FIVE has been developed over 15 years and has been tuned to cater for our customers' needs, most of whom have been with us for many years.

More about call center CRM
What our customers think:
"FIVE CRM is user friendly, transparent and manages our call volume as well as our data. We couldn't be more pleased with what CCAR and FIVE CRM have built together."

 

Rebecca A.

Conneticut Center for Addiction and Recovery

"We are still quite new to FIVE CRM, but I am very pleased with their accessibility and professionalism and unlike almost all other experiences with CRMs and other Software Application providers, I really appreciate the personable approach take. The support team have been fantastic and a particular shout out to Harriet! Yes, we have a few teething issues as we try to customise the system for our own requirements, but all in all, the experience is very good and I would certainly recommend FIVE CRM to our clients and business associates."
"I looked at and trialled over a dozen CRMs over a period of months. I knew I would know what I needed when I saw it. When I saw FIVE CRM, I knew I had found what I wanted. Adaptable to every clients' needs, adaptable to my own usage. I like my stats and reporting, I like to know what is happening with my campaigns and exactly where we are up to."

Helen O.

Managing Director | Real Business Development Ltd

"The team are always there to help with any issues and really well trained in customer service. The system is still performing well and adjusting with all of the requirements now needed!"