7 Tips For Running a Successful Outbound Calling Campaign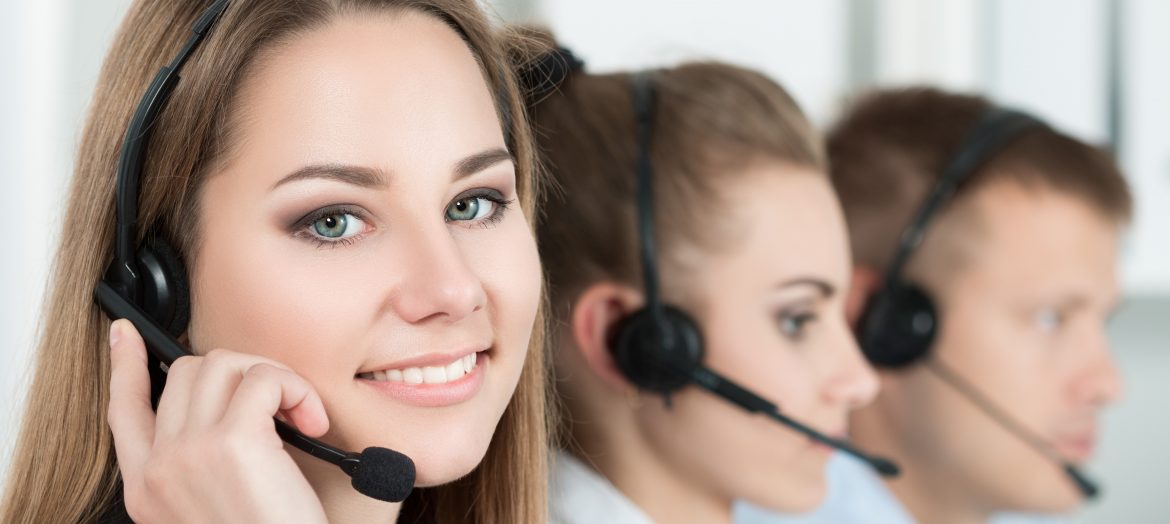 7 Tips For Running a Successful Outbound Calling Campaign
Outbound calling has been the norm for sales for quite a few years and has also been a successful platform to reach and engage new prospects. But with the changing needs of the customer and business relationship, it has become imperative to gauge and monitor outbound calls in order for them to be successful.
You need to keep some rules in place to ensure that your outbound calling is not random and is part of a well thought out campaign that can effectively and successfully impact your business.
Here are some great tips for running a successful call campaign.
Make your goals clear
Before you get onto calling your prospects, figure out what you want to achieve from these calls and what your actual objective is. This will also help you decide the kind of call campaign you want to execute and run it successfully.
For instance, if you have a new product coming out, your outbound call's goal should be the announcement of this launch. Other goals could include getting feedback, getting a callback to discuss things further, sending reminders for continuing previous conversations, etc. Once you know exactly what goal to accomplish, you'll be able to aptly frame the call around it.
Call at the correct time
It is important to find the right time to call each prospect or else you will keep missing them. Not every client will have the same schedule, so find the best time to contact them. Avoid peak working hours as a rule, since the chances of speaking to the prospect are lower then.
Create the right segments
When you have a list of prospects to contact, the first thing you should do is divide them into different segments based a range of criteria. This will help target these clients positively and also run analysis on how each segment responded to the outbound call.
Running such analysis is imperative in the long run as it helps maintain the correct approach towards targeting each group properly, and works as experience to handle similar personalities in the future.
By doing the research to create these groups, you will also get a chance to find out more about them, the times they are free in their schedule, their company woes, personality, and other such factors that can help build a better relation.
Run appropriate tests on your campaign
Just like with any other email or digital platform sales campaign, there is no way to use a single format to successfully conquer all the prospects. Since the prospects come from all walks of life, the sales reps need to be prepared to identify what works for each one.
These tests can greatly help sales reps in getting all the necessary insights depending on the demographics, goals and geographic location of the customer. Some of the most relevant and necessary tests for outbound call campaigns include area based, industry, gender, business size, time and age based testing.
Testing of your campaign and the segmentation of your prospects are two vital factors that help in making sure your campaign works smoothly. Used together they are great at optimising the outbound calling campaign for making it perform better.
 Always be prepared
Since you are calling another person and having a conversation, it is obvious the prospect may have questions of their own. Most sales reps go into these calls with enough answers to satisfy most queries but there is a possibility for some people to find the one question you forgot to write down.
This is where being always prepared comes in. Sales reps need to be well versed in their company and product and should be able to answer any query, or at least know how to deflect the question tastefully.
Track the most important element of your campaign – the calls
It is obviously necessary to track the calls as it can help bring more insight into what sales reps can do and focus on in the long run to successfully satisfy any customer problems and questions.
Make sure you are tracking call elements such as whether the client picked up the phone or not, how long was the call, what was the response of the prospect and whether it was as per your goal, as well as how many calls were placed as opposed ones that bounced.
Integrate call automation with the CRM
Automation has reached almost every aspect of the sales cycle, so why not also automate your outbound calling campaign? This automation can help multiple outbound calls as per the criteria of your end goal and as per the client nurturing funnel. It is also less time consuming than manually handing campaigns and it segments the data depending on the type of call.
When integrated with the CRM, it will keep your call data secure and make sure no leads are missed out by mistake or lost in the process. It helps reps in keeping track of where their prospects and clients are in the sales cycle as well.
If you are looking for a Customer Relationship Management system to use for enhancing your outbound calling campaign, then try our FIVE CRM software. This scalable and easily integrated platform can help not just with managing your outbound calling campaign, but with much more!
For more information on FIVE CRM and telesales click here
More blogs on sales:
Improve your lead generation tactics
Lead Nurturing Strategies – Why You Need It And How To Create One
Steps to Close a Sales Deal on the Phone
How to overcome objections to make a sale
Sales voicemails and how to perfect them!
Get any CEO to reply to you with these 5 tactics!
Best closing techniques for sales and why they are successful
Over-used phrases to remove from your sales emails right now!
3 Emails Sales Teams Should Never Send Over The Weekend
How to Respond to Pricing Objections
6 Ways to Inspire Fresh Interest in Your Business
5 Sales Team Management Mistakes to Avoid
How to have Powerful Sales Conversations
Using Sales Processes to Close More Sales
Sales & Marketing Metrics You Might Have Overlooked
Importance Of Aligning Sales & Marketing
How Sales Can Use Inbound Marketing Tactics