8 Benefits of Contact Management when using a CRM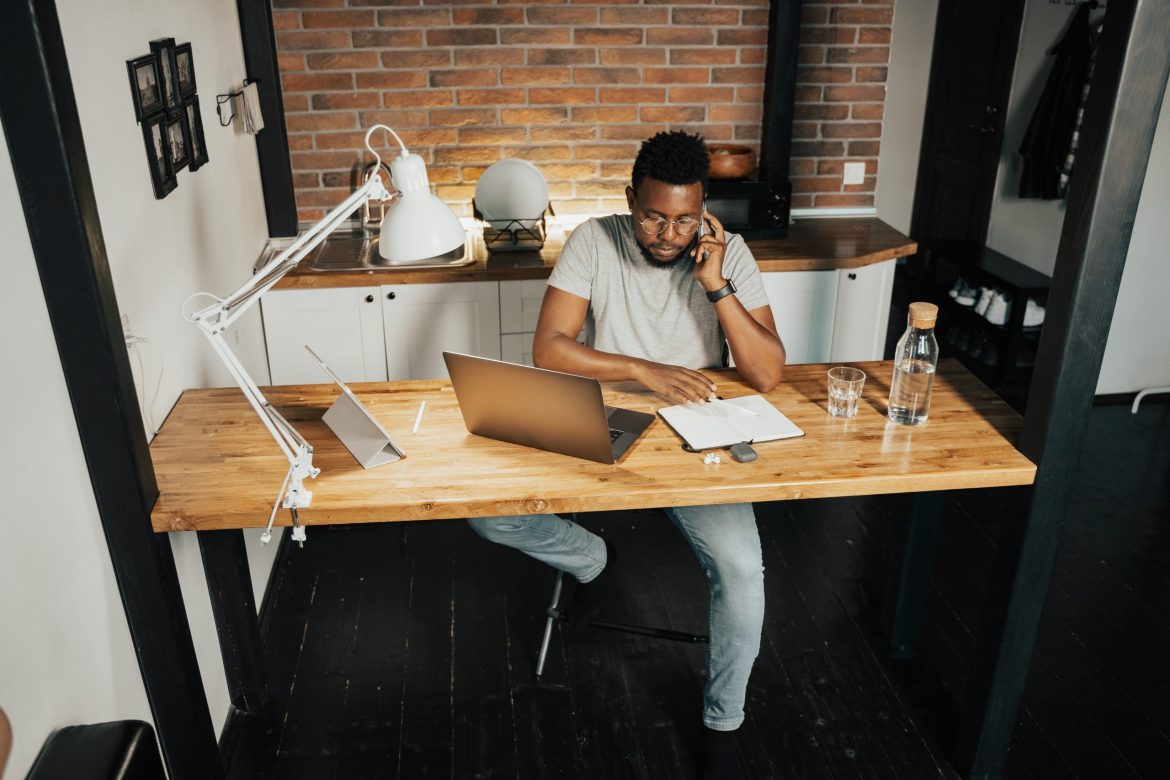 8 Benefits of Contact Management when using a CRM
A customer relationship management (CRM) system allows businesses to track every customer from initial contact to every follow-up interaction. As you can imagine, this powerful software offers countless benefits for companies, including small businesses.
By storing customer information, your CRM tool can empower your sales team to nurture leads better while giving your business contact record to speed up customer support requests, inform your marketing campaigns, and even help you better understand the sales cycle that powers your business.
Here are the top five benefits it can offer:
Accurately and effortlessly track information about your leads and interactions to more effectively engage prospects.
Tap into large data stores to boost leads and sales by improving your marketing and follow-up processes.
Use automation to boost your team's productivity with built-in tools to help speed up the agent workflow.
With better personalization and outreach, a CRM helps support the customer experience and overall satisfaction.
Support data governance and business intelligence initiatives by managing data and collaborating better.
Out of all the  strengths of a good CRM solution, the contact management features must be at the top of the list. The best CRM doubles as a contact management solution, allowing your business to effortlessly collect, organize, store, and access all the data you need about your customers and general audience.
With a contact management system, your business can achieve greater efficiency, build stronger relationships, and get better results from its future marketing campaigns. Not enough? Here's a closer look at all the other reasons why your business needs a CRM to support growth.
#1 Build stronger client relationships
Contact management allows your business to collate and save significant amounts of customer data, including names, ages, genders, locations, industries, titles, emails, phone numbers, and so much more. This demographic data is essential to servicing your customers, but CRMs can also store behavioral data.
By tracking how often customers visit your website, read your emails, interact with your content, make purchases, and the kinds of products they view and buy, your business can take its relationship management to a new level.
Going beyond contact information is essential to getting to know your audience on a deeper level. You can use your contact information to support personalized and targeted advertising, email marketing segmentation, and discover more cross-selling and up-selling opportunities. As a result, customers feel connected to your brand and spend more money in the long term.
#2 Improve the lead targeting and sales process
Understanding your customers more deeply is essential to better service those customers who are right in front of you. However, this information can also help you discover unique insights that apply to your broader audience.
You can be more proactive in the sales pipeline by informing your targeting, segmentation, and follow-up practices with real-world data. When you know leads are likely to have a question, you can send them notifications connecting them with resources to address it before they ask. When you know a lead generally hesitates at a specific step, you can step in with phone calls to close more deals.
Informing your business workflows with the data from your CRM will help improve the customer experience from end-to-end while giving your brand that unique touch that makes customers feel listened to, understood, and truly valued.
#3 Boost your team's productivity
One of the most meaningful advantages of using a CRM is the automation capability. Your entire business will enjoy greater efficiency by reducing the time and effort your team has to invest in finishing simple tasks, like manual data entry, scheduling demos, personalizing emails, and making phone calls.
The best contact management software will cut tedious, repetitive work out of your team's day, allowing them to focus on reaching out to new contacts and delighting your customers. In turn, you will find that you're selling more products faster, and your customers are happier overall.
#4 Guarantee customer satisfaction 
Today's consumers expect a great experience with every interaction and purchase. However, it can be difficult for a small sales team to reach everyone in your contact database with a personalized message. Likewise, working with a long list of support requests is daunting, even with a CRM in place.
Fortunately, with a complete history of each customer's interactions and purchases, your sales team will have all the information they need to solve problems and satisfy a customer's request with less back-and-forth. This represents greater efficiency on the backend, but it's also bound to make your customers feel highly valued when your sales team already knows their name and concern every time they answer the phone.
#5 Manage data and collaborate better
The days of spreadsheets are behind us. As more data goes digital, companies are set to benefit from greater visibility, security, and opportunities for collaboration between reps. After all, with data in the cloud and organized, your CRM system will provide a single source of truth that all of your team members can use.
Your CRM provides complete visibility into necessary data while ensuring consistency across systems and departments. All your teams view the same contact data simultaneously, supercharging the sales management process and allowing for consistently excellent service. If you've ever had problems with siloed data, you can say goodbye to outdated, incomplete, and hard-to-reach information.
#6 Customizable templates to streamline interactions
We've already said that automation is one of the key advantages of a CRM, but not every step can be done entirely for you. With the growing need for personalized customer interactions and marketing campaigns, another benefit of using a CRM are the templates.
With a template customized to your business, reps can easily adjust it to make emails, notifications, and other materials more personal and relevant to each individual prospect and customer. As a result, your team can benefit from highly efficient and consistent outreach while customers still get that personal touch they're looking for.
#7 Reduce your expenses
How much money do you and your business waste on project management and chasing down its contact list? A CRM provides a real-time look at your company's crucial customer, demographic, transactional, and behavioral data, and the benefits don't stop at performance.
The automation opportunities, templates, and increased efficiency of CRM software present a domino effect. By streamlining workflows and eliminating repetitive tasks, a CRM allows you to maximize the effort of everyone on your team. That means a chance for more sales, happier customers, and reduced backend expenses.
#8 More powerful decision-making 
The topic of business intelligence (BI) is everywhere these days, but if your business doesn't yet have a CRM, you'll struggle to reap the rewards. Aside from informing your BI tools, a CRM can be used as a BI tool in and of itself by informing your future decisions relating to product development, marketing campaigns, and sales enablement.
By equipping your team with rich data and insights, your business can reap the rewards in the form of campaign performance metrics, sales funnel analysis, more accurate revenue forecasting, and so much more. This data can even help you identify critical weaknesses and pinch points, supporting continuous improvement across your entire organization.
Let FiveCRM Power Your Contact Management
A customer relationship management software with a contact management tool should be considered fundamental to your company's continued success.
With streamlined workflows, more personalized interactions, and robust integrations with your complementary systems, CRM software supports sales, marketing, and the customer experience end-to-end. But, how do you get started?
Cultivating lasting customer relationships is just the beginning of what a great CRM can do for your business. To tap into all eight benefits we've talked about here, it's crucial that you partner with the right software that's robust, scalable, and offers all of the automations and integrations you need.
If you're looking for the ideal fit, look no further than FiveCRM. As a flexible and completely customizable CRM software with an intuitive interface and robust backend features, FiveCRM can help you unlock all of the benefits discussed here, and then some. Want to see for yourself? Book a free demo today!