Established in 1991 and with customers in over 35 countries, FIVE (originally CallPro CRM) started as calling software built to help telemarketing set-ups boost productivity and transform how call agents handle calls. Fast forward three decades and FIVE has developed vastly with a wide and ever-growing range of functionality to help call centres achieve their goals.
FIVE provides market-leading software solutions dedicated to helping customers in particular with outbound calling scenarios. Although don't expect to do it alone – our team are on-hand to help and guide you. We're devoted to ensuring you succeed.
At FIVE, making things simpler is our passion. We believe software should be simple, hassle-free and easy to use and that's why we develop all of our products with our customers in mind. We create outstanding software to solve business problems, whether that's trying to make sense of your data or automating key customer touch points.
Headquartered in Wiltshire, UK, FIVE's parent company, Quality System Solutions Ltd, has the strength and resilience to give customers the confidence they need to trust FIVE with their business. We also have a wholly owned subsidiary in Florida, USA: FIVECRM, LLC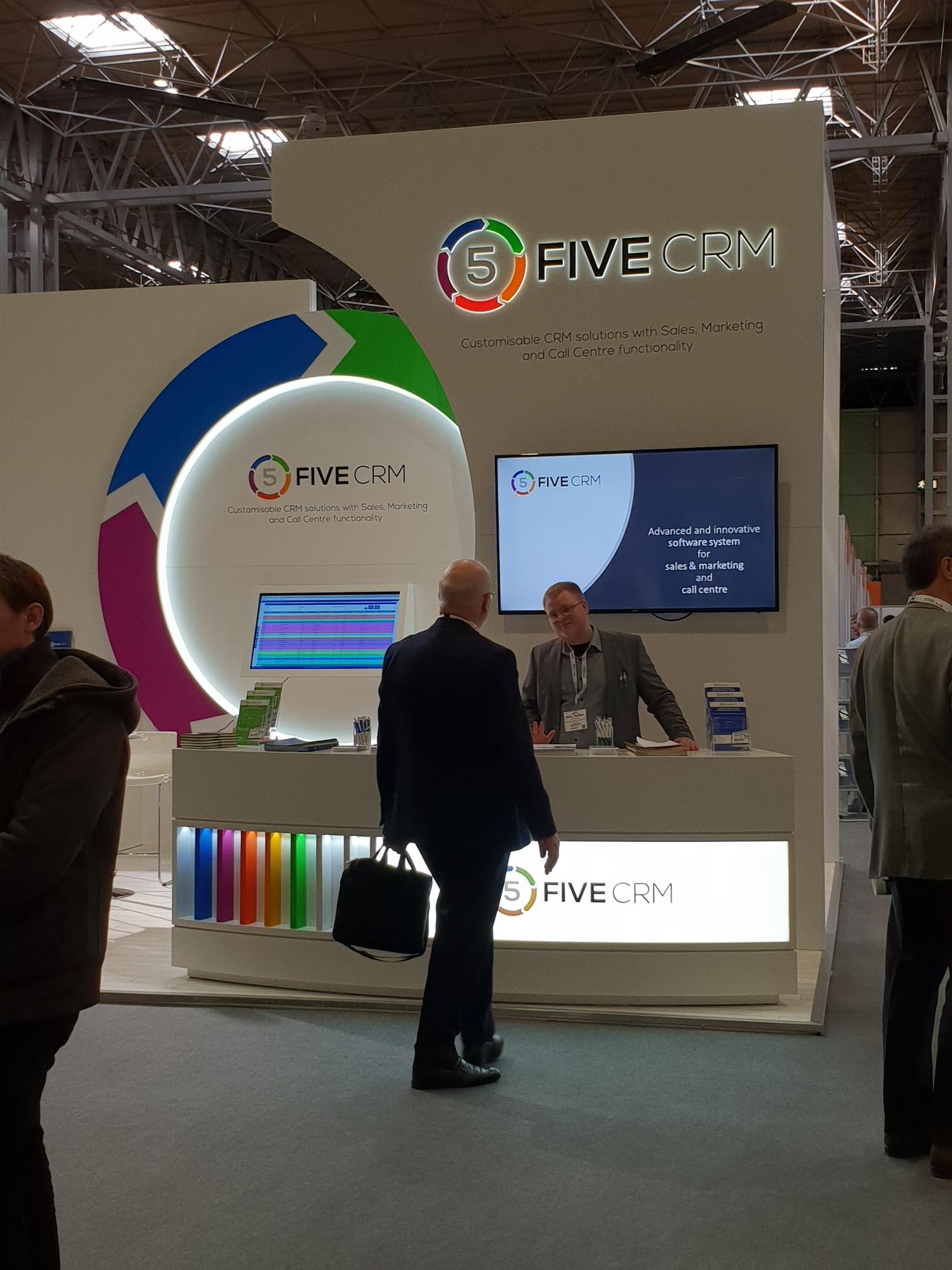 5 Reasons to use FIVE CRM
"FIVE CRM allocated a chap to me that I can only describe as a software genius. He wrote a tailored program to port over every single piece of information over from the Excel format. It's worth pointing out, that FIVE CRM is 'very' customisable, so I took full advantage of the system and got to work tailoring it to my own needs."

Joe S.

Managing Director | IFA

"I looked at and trialled over a dozen CRMs over a period of months. I knew I would know what I needed when I saw it. When I saw FIVE CRM, I knew I had found what I wanted. Adaptable to every clients' needs, adaptable to my own usage. I like my stats and reporting, I like to know what is happening with my campaigns and exactly where we are up to."

Helen O.

Managing Director | Real Business Development Ltd
Five CRM has so many features that make it by far my favourite CRM and absolutely the one of choice for telephone based lead generation (not just telemarketing!) and joined up telephone, SMS and email marketing. In particular I have found Five CRM to be best in class for 1) Live support both on instant chat and phone - The support team always go above and beyond to help us out 2) Ability to manipulate live data (I don't get why other CRMs don't have the features Five CRM do) 2) Sales process automation (complete one field and kick off a whole load of automations) 3) Reporting (ability to report on all data points - including historical values - across the database) 4) Being able to access all the information you need on an account from just one screen (speeds up efficiency 10x) 5) Ease of Customisation 6) Campaign based email marketing & automation There's much more that Five CRM does well and I'm not the only one who thinks so - most of my clients and partners now use Five CRM as their preferred sales and marketing tool as well. Of course no product is 100% perfect and if there's one area I'd like to see improved it would be the interface for individual level email auto-responders (currently they get set up automatically as individual campaigns which can visually distract from any bulk campaigns you are running - though there is the useful ability to filter campaigns. It would be better to treat an auto-responder campaign as one campaign) To sum up, Five CRM works exceptionally well, especially for outbound marketing, sales process automation and email campaign based marketing teams. Thanks Five CRM for building such a great product!

"We feel most confident in Jack and Lee having spoken at length to both of them.  We are reassured by your professionalism and understanding of our needs. Also very important for us is the user friendly portal that can be customised to the users. We have a wide variety of staff capabilities when it comes to technology and it is therefore crucial that the system is easy to understand use for everyone."

Steve B.

Global Marketing | The WoolSafe Organisation