Call Centre CRM Software
________________
Manage calls, processes and agents
in small and large call centres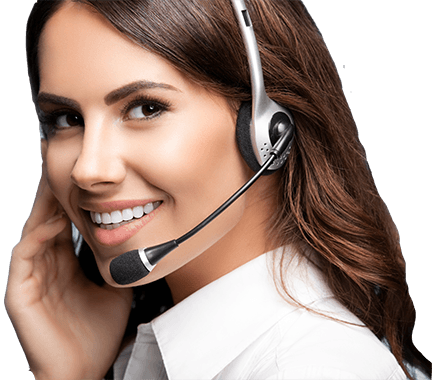 As a call centre CRM, FIVE contains all the functionality needed to run outbound campaigns. Everything from managing agents, the data and calls. Additionally, with options for call scripts and also wide ranging reporting, FIVE is the ideal solution for organisations who do a significant amount of outbound calling.
CONTACT US
FIVE was made for predominently outbound calling scenarios, this generally means telesales, telemarketing, lead generation, lead management and account management.
Our specialism is managing outbound calling, often in call centres, or otherwise with agents working remotely. FIVE has been developed over 15 years and has been tuned to cater for our customers' needs, most of whom have been with us for many years.

MORE

The agent interface in FIVE can be configured in minutes by any non-technical admin. While the admin interface shows everything in a clear and intuitive way.  Having easy-to-use screens makes a massive difference in terms of time saved to do even simple tasks.

CONTACT US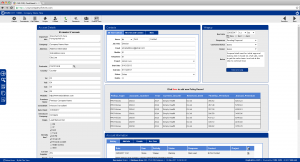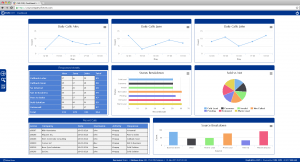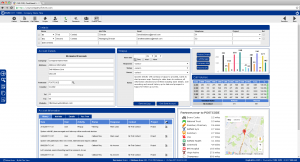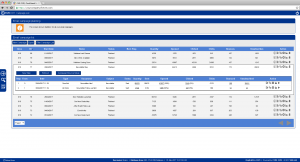 What our customers think:
Great Customer Service. Support team always super helpful whenever I need anything

"We have been using FIVE CRM for quite some time and watched it develop. It is a very easy to use system which means it does not take much time to train new people on it. It is great how it can be bespoke to your clients' needs and the staff are excellent helping out if you need their assistance. Much easier to use than Salesforce of Goldmine. Would through recommend using it and it is cost efficient too!"

Antonia Lennon, Sales Director | Lingo Telemarketing

The team are always there to help with any issues and really well trained in customer service. The system is still performing well and adjusting with all of the requirements now needed!

"I looked at and trialled over a dozen CRMs over a period of months. I knew I would know what I needed when I saw it. When I saw FIVE CRM, I knew I had found what I wanted. Adaptable to every clients' needs, adaptable to my own usage. I like my stats and reporting, I like to know what is happening with my campaigns and exactly where we are up to."

Helen O'Neill Nash, Managing Director | Real Business Development Ltd
We are still quite new to FIVE CRM, but I am very pleased with their accessibility and professionalism and unlike almost all other experiences with CRMs and other Software Application providers, I really appreciate the personable approach take. The support team have been fantastic and a particular shout out to Harriet! Yes, we have a few teething issues as we try to customise the system for our own requirements, but all in all, the experience is very good and I would certainly recommend FIVE CRM to our clients and business associates.

What a fantastic company FIVE CRM are to work with. The system is so effortless and easy to use, from scheduling and creating email campaigns, it's compatibility with so many other systems and integrations, right through to the smallest of things that save us so much time like the research options in accounts that take you straight to your desired search engine to find further information on accounts that you may need. Should however you get a bit stuck nothing is ever too much for Trudy and the team, they are ALL fantastic and so friendly! Our main issues are always user error, not the system so even when we're being a bit silly and cannot perform certain things in the system, they're always on hand to help and the support is world class. We've been using this system for a few years now and so far no other system that I have ever used of known companies to use comes close to this CRM. I cannot recommend this company enough and always put them forward to clients and business associates.

"FIVE CRM has been very helpful in helping us in providing recovery coaching and peer support services through our state-wide warm-line and services in emergency rooms in three hospitals"

Owen Doughtery | Georgia Council on Substance Abuse

Five CRM has so many features that make it by far my favourite CRM and absolutely the one of choice for telephone based lead generation (not just telemarketing!) and joined up telephone, SMS and email marketing. In particular I have found Five CRM to be best in class for 1) Live support both on instant chat and phone - The support team always go above and beyond to help us out 2) Ability to manipulate live data (I don't get why other CRMs don't have the features Five CRM do) 2) Sales process automation (complete one field and kick off a whole load of automations) 3) Reporting (ability to report on all data points - including historical values - across the database) 4) Being able to access all the information you need on an account from just one screen (speeds up efficiency 10x) 5) Ease of Customisation 6) Campaign based email marketing & automation There's much more that Five CRM does well and I'm not the only one who thinks so - most of my clients and partners now use Five CRM as their preferred sales and marketing tool as well. Of course no product is 100% perfect and if there's one area I'd like to see improved it would be the interface for individual level email auto-responders (currently they get set up automatically as individual campaigns which can visually distract from any bulk campaigns you are running - though there is the useful ability to filter campaigns. It would be better to treat an auto-responder campaign as one campaign) To sum up, Five CRM works exceptionally well, especially for outbound marketing, sales process automation and email campaign based marketing teams. Thanks Five CRM for building such a great product!