Email Campaigns
Email campaigns are a very cost effective way to drive lead generation. From a targeted list of contacts, data selections can be made and multi-step campaigns scheduled. Each step can be driven from the previous step in terms of selecting recipients who opened a previous email, or clicked on a specific link. The system automatically excludes recipients who previously unsubscribed (ie unsubscribing is applied instantly), and also duplicate and invalid email addresses.
Outbound calling
Lead generation typically includes outbound calling, whether cold or warm it needs to be done efficiently. As a call center CRM this system has everything needed from automatic dialing, to automatic call-back management and agent management, also full scripting and call guides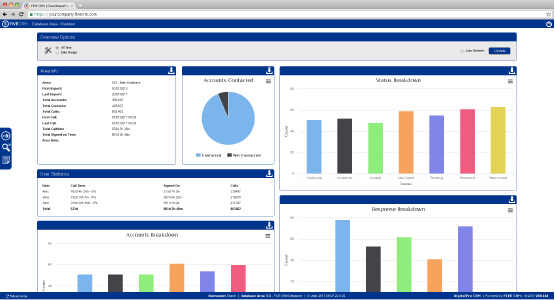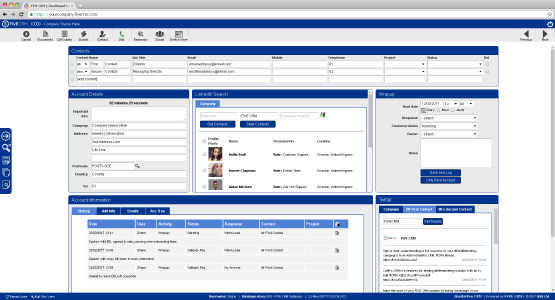 Lead Generation Tools
Performance Tracking
Gain understanding of how your team are performing, and other key metrics, with the ability to monitor real-time performance KPIs. FIVE CRM features lead scoring, which allows you to add a score to accounts based upon responses, customer statuses and additional fields.
Marketing Tools
Generate leads and sales on the web, in emails, SMS or via social media by creating outstanding landing pages. With FIVE CRM you will have the tools to capture as many sales-ready leads as possible. The webforms functionality means web contact forms can feed the database in the same way that they can be used to send appointment feedback into the database to close the loop.
Learn more about FIVE CRM