Sales software for remote working
In this environment of social isolation, home working has become essential to keep businesses working. Indeed, even after life returns to normal, it will be wise for businesses to work in a way that they won't be affected by such an event again. Being able to have a team to continue working at home, using the same database and making calls via the internet is a game changer. All that's needed is a computer with a web browser, an internet connection and headset. With servers in multiple data centres in UK, Europe and US you can rest assured on our ability to provide ongoing continuous service.
By using the FIVE software system, administrators can manage data and monitor sales agents, all remotely.
Remote management
Your agents may be physically remote, but via FIVE you can keep your finger on the pulse and ensure everyone and everything is working as it would if everyone was still in your physical call centre. Not only can you see what calls each agent has done in certain time range, but you can also see what they are doing - as of now. That is, you can see what account record they are on, and how long they've been on it. By using an appropriate telephone service you can listen to their call recording, and even listen in to their live calls. The system has an internal messaging function so no need to encourage agents to use skype (where they may get distracted)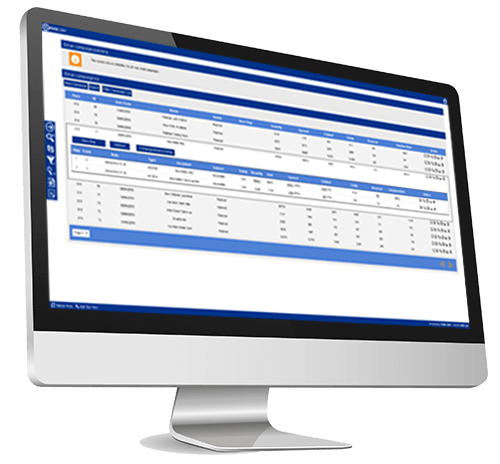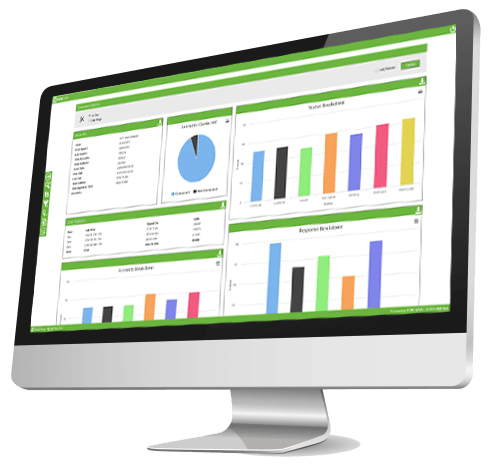 Pre-define calls
By telling your agents how you want them to handle calls they are more likely to be successful. If you leave them to their own ideas the chances are that they will fail. You are most likely to have success if you direct them on their calls, in FIVE you can use Call Guides which enable you to put a pre-defined text in front of your agents for them to use on their calls.
Another option is Call Scripts, with these you give them each question, or statement, one at a time with predefined answers. Each one will branch to the appropriate next question/statement. This is a sure-fire way of ensuring that calls are successful.
Of course, you can monitor everything, either in the database or by the voice calls
Remote Marketing
Don't stop marketing. FIVE includes advanced email marketing built-in to the system as standard. This means collaborative working has never been easier. There's no need to export data, send it to someone else, then import to an email marketing system. Everything is done within the standard FIVE user interface. Using the regular data management tools, you can segment your data and create the email campaign within the system.
Naturally, since everything is within the one system, not only are unsubscribes managed automatically, but also any clicks are recorded directly within the database in real time. This in turn means agents are able to call back those people who showed some interest by interacting with the campaign.