Designed for telemarketing
To do telemarketing well means having the right software system. FIVE CRM was designed from the ground up to operate a telemarketing department.
As a telesales/telemarketing software, the system differentiates from standard CRM systems by doubling the call rate, managing data, call backs and agents. Working data to get the most out of it is a key aspect of outbound calling and having a system that ensures the call back process is used to the best effect is crucial.
FIVE also includes additional functionality such as wrap-up/call-disposition, workflow automation, dashboards and gamification. These are some of the reasons why our customers prefer this system rather than standard CRMs.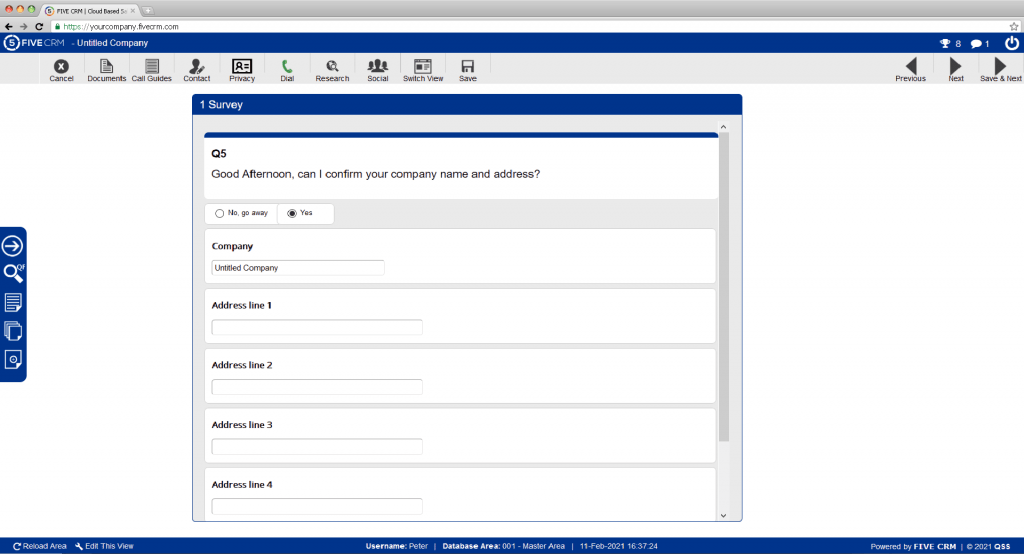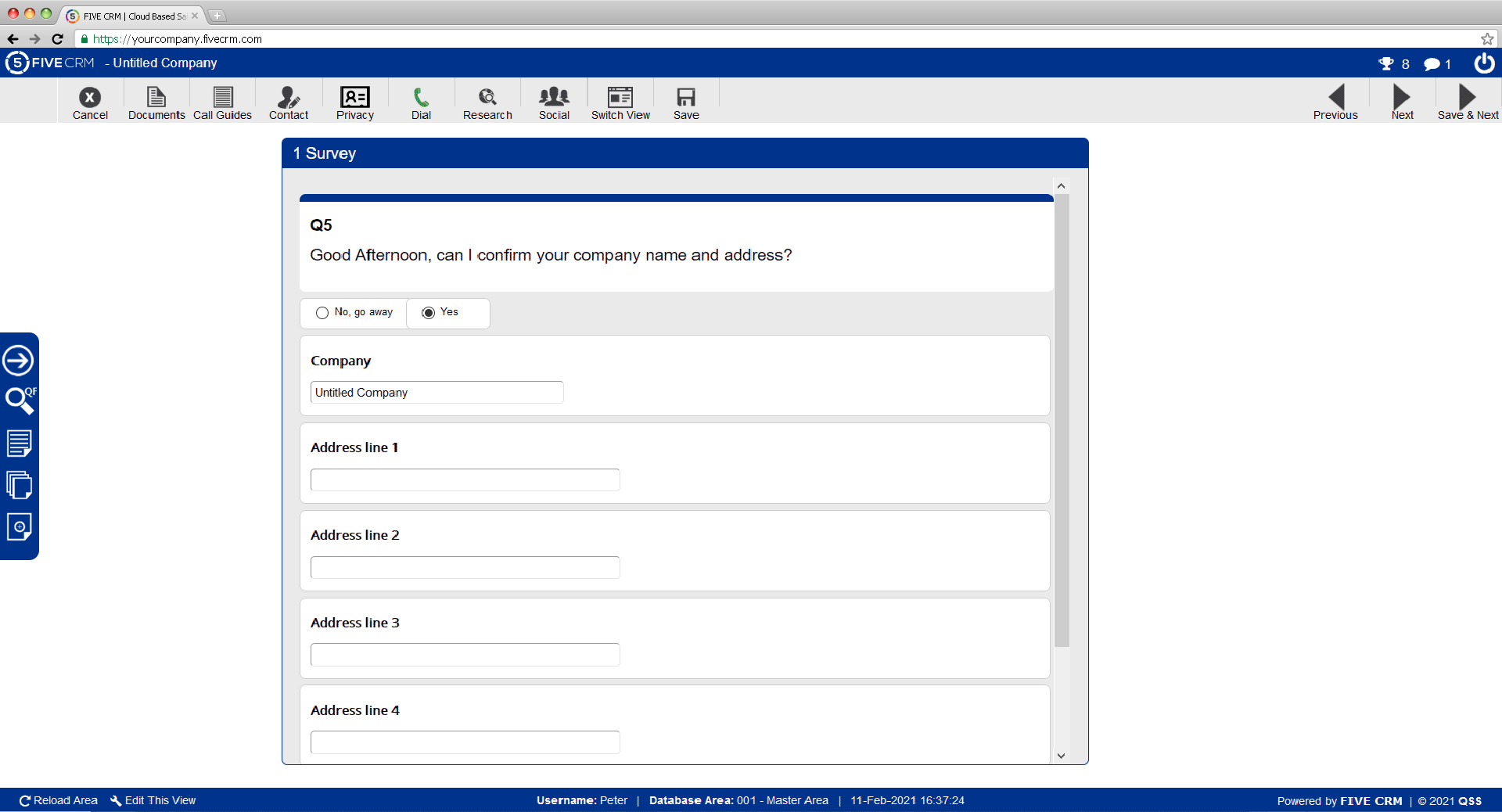 Multiple databases within the one system
The system is able to manage up to 999 separate databases within each instance (no need to sign up multiple times to the service!), making it ideal for telemarketing agency work or multiple departments.
Data storage
FIVE uniquely offers the possibility of virtually unlimited data storage. You will not be restricted or penalised for storing more than 10,000, 100,000 or even a million+ records. The system is very scalable and is as comfortable with 5 users as it is with 500.
Marketing tools
Combining the calling functionality with fully fledged email marketing campaigns automation makes this system ideal for lead generation. Whether you're looking for a very simple interface containing just a call script, or a more complex screen containing more CRM-type details, FIVE is flexible enough to handle it.
Software for outbound calling
Unlike other CRM solutions, FIVE enables you to have a call-center-style telemarketing system within the CRM. Manage multiple databases as well as controlling data access by user agent. Built-in functionality for managing call-backs, workflow automation and automated dialing set this system apart from standard CRMs. Conversely, the CRM functionality sets it apart from call center systems.
Flexible user interface and workflow
You can have as much or as little on the user interface as required, and each database can be different. For example, in one database agents may only see a script while in another it is a full CRM 360° view. Likewise with the workflow, one database could be auto-dialing and sending emails automatically while in another database everything is manual. Even systems that call themselves telemarketing software don't have this flexibility.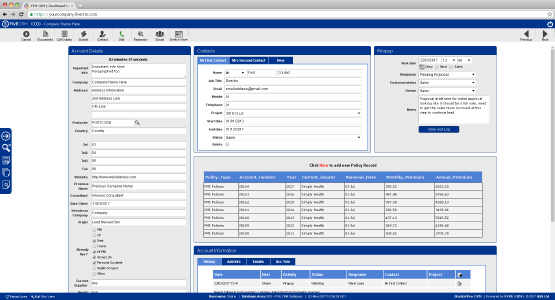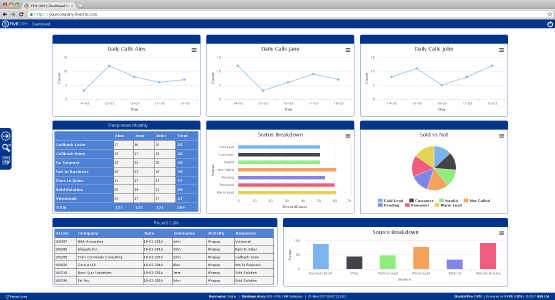 Scripts and Guides
Scripts and guides are widely used in telemarketing software and with FIVE you can easily create and update scripts on-the-fly, ensuring your agents with always be up to date and prepared. Eradicate the need for printed scripts and objection handling guides. Finding the right sales pitch is the hard part, once you've found it you can easily replicate it and make sure that all your sales team are working coherently, you can make sure that all of your agents say the correct statements.
Statistics and reporting
In any telemarketing operation statistics are crucial, whether it's tracking agents' calls-per-hour, call outcome analysis or call duration, virtually any report is possible. The built-in report writer enables non-technical people to create their own reports without any knowledge of the database structure or intricacies of querying data. List, summary and cross-tab (pivot table) reports can be made very quickly and easily. Reports can also be scheduled so they are emailed regularly at predefined times.
| | |
| --- | --- |
| • | Use AI to set the best call back time |
| • | Automatically present call backs at the right time |
| • | Find contacts via the internal LinkedIn tool |
| • | Tweet contacts directly from within FIVE |
| • | Real time live coaching on calls using listen/whisper/barge (with appropriate telephony) |
| • | Track deals with opportunity management |
| • | Can be used with a predictive dialer such as TCN.com or Noblesystems.com |
| | |
| --- | --- |
| • | Use automatic workflow cadence to ensure a contact mix that gets results |
| • | Use predefined call scripts, call guides and email merge templates |
| • | Full built-in advanced email campaigns |
| • | Get documents signed from FIVE using Docusign or Adobe Sign |
| • | Schedule automatic reports to keep on top of events |
| • | Use automatic dialing to eliminate wasted time (optional) |
Learn more about FIVE CRM