Here's How GDPR Impacts Customer Services in Your Organization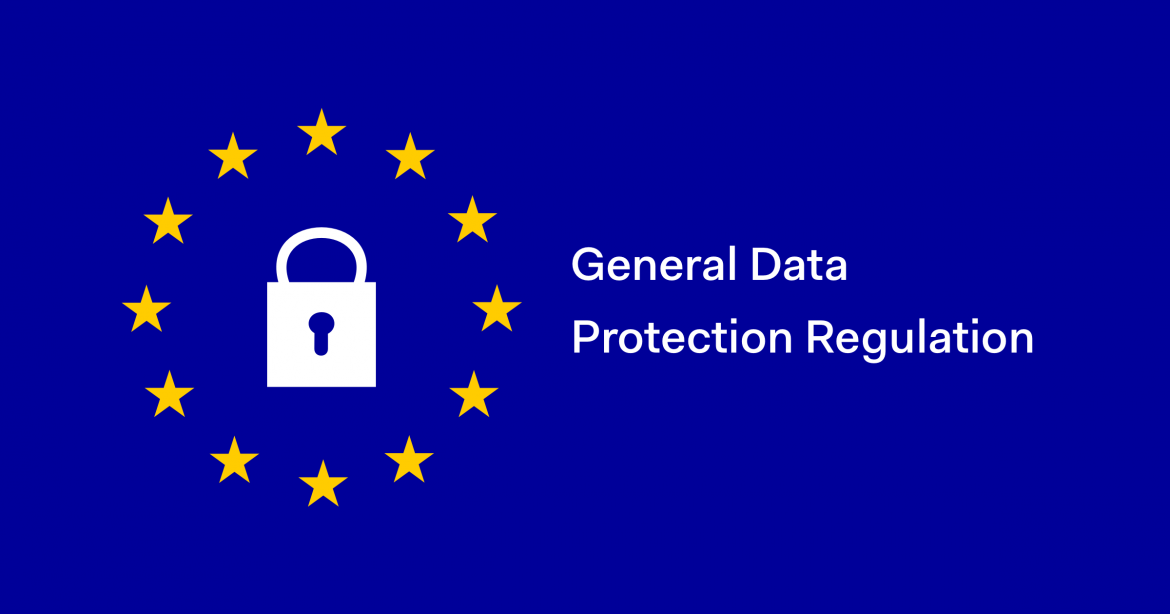 Here's How GDPR Impacts Customer Services in Your Organization
GDPR. These four letters could have an enormous influence on the service you provide to customers. The General Data Protection Regulation, or GDPR for short, is one of the most important data privacy and security laws in the world, and violating this legislation could result in millions of dollars in penalties for your organization. 
Here's everything you need to know about GDPR and its impact on customer service.

Summary
Five things you need to know about GDPR and customer service:
GDPR is one of the most important data protection laws in the world.

It impacts any company that collects and processes data from customers in the EU, EEA, and/or the UK.

Incorporating GDPR principles into your organization can improve customer service.

Failing to incorporate GDPR principles into your organization can result in penalties. 

Carrying out a data audit is the first step in achieving GDPR compliance and improving customer service outcomes.
GDPR, Explained
Despite GDPR being around since May 2018, there's still a lot of confusion surrounding this framework. What does it prevent you from doing? How does it affect your customer service processes? How do you avoid getting a penalty?
GDPR is a privacy law that protects data in the European Union (EU) and European Economic Area (EEA). After the United Kingdom left the EU and EEA in 2020, the country has incorporated GDPR into its Data Protection Act, which means England, Scotland, Wales, and Northern Ireland all have the same data processing rules. In other words, GDPR applies to the EU, EEA, and UK. 
The simplest explanation of GDPR is that it's a set of rules for the collection and processing of personal data of people who live in the above locations. That means companies that collect and process data from these individuals need to comply with the principles laid down in the GDPR. Those companies might exist anywhere in the world. For example, a retailer in Canada that collects and processes data from a customer in Germany needs to adhere to GDPR or face penalties for non-compliance. Many companies make the mistake of thinking GDPR only applies to organizations located in the EU, EEA, and UK, but that's not the case. 
In today's global marketplace, many companies outside the above locations need to know the ramifications of GDPR non-compliance. Violating the legislation could lead to a fine of €20m or 4% of the company's annual turnover from the previous year (whichever is greater). That's an expense most companies can't afford. 
Throughout this article, you'll learn the most important aspects of GDPR and how this legislation can impact (and improve) customer service in your organization. Though FiveCRM has tried to be as accurate as possible, this guide summarises some very detailed legislation. Check out the EU's lengthy articles about some of the finer points.
Carry Out a Full Data Audit
Because GDPR deals with personally identifiable customer data, carrying out a full audit of how data flows through your organization is a great place to improve data privacy and security. Start by taking stock of the different ways you collect, process, manage, store, and share customer data and answer the following questions:
What do you do with customer data?

Where does it go? 

Do you share it with telemarketers, sales teams, or other departments?

Do you get permission from customers to use their data?

Are there any weak spots in your data collection and management practices that might result in data loss or unauthorized data access?
Take a top-down look at all your company's interactions with personal customer data, how it moves around different departments, and how customer-facing teams access that data. 
By learning more about data protection in your organization, you can improve customer service. Auditing data and incorporating GDPR principles into your workflows can increase trust, credibility, customer relationships, and encourage more consumers to use your services in the future. 
Willing Consent and the 'Right To Be Informed'
Consent is one of the most important concepts of GDPR. Here's the most important thing to remember: If you collect and process data from customers in the EU, EEA, or UK, you need their permission. Consent doesn't mean phoning up every customer and asking them if you can use their personal information. But it does mean telling customers that you plan to use their data if they provide it to you. (GDPR also states that customers can retract any consent they previously gave to you.)
Say you want to know a customer's date of birth so you can research the different age groups that use your services. You might include a disclaimer on a contact form informing the customer that you plan to use their information. The EU calls this the 'right to be informed.' 
You should also include details about how you plan to process customer information in your privacy policies. Make sure you write this information in clear language so everyone can understand it. 
How Consent and the Right To Be Informed Affects Customer Services
It's critical all teams, not just customer-facing ones, understand the issues of permission and inform customers about consent before obtaining data. 
Your teams should also be prepared to answer questions about how, why, and when your organization collects data from customers. For example, customer service phone operatives might receive calls from people asking what data your organization keeps and why you have it. By understanding the concept of consent, teams can provide customers with peace of mind and offer better service. 
Rights of Access, Rectification, Erasure, and Portability
Articles 15-17 and 20 of GDPR deal with the concepts of right of access, rectification, and portability. All of these rules are beneficial for customers.
How do Rights of Access, Rectification, Erasure, and Portability Affect Customer Service?
The systems and media you use in your organization (such as CRMs) should allow for the amendment, portability, and deletion of data without any complications or security concerns. To fulfill the EU's access and portability rules, you'll need software that exports data quickly and easily, and in a common format. You should also teach your team about any changes to your systems so they can comply with customer requests. If your current systems are not GDPR-compliant, invest in new technology that improves data protection. For example, the right CRM can help you manage, protect, and administer data and stay on the right side of the law. 
The Right to Restrict Processing
Article 18 of GDPR privacy regulations states that customers have the right to object to how your company processes their data. That might include an objection to sharing customer data with third parties for marketing purposes. 
How Does the Right to Restrict Processing Affect Customer Service?
CRMs and other systems will need to restrict data from moving between companies (or even departments within a company) if customers object to you processing their data. You should also train your customer service teams to process data in a way that complies with GDPR law.
The Right to Object
Article 21 of GDPR data protection law refers to a customer's right to object to how you use their data for direct marketing, profiling, or statistical analysis if they have legitimate "grounds relating to their particular situation." 
How Does the Right to Object Affect Customer Services?
Customer-facing teams will need to be aware that customers (or 'data subjects') can object to the processing of their data for marketing, profiling, and analysis. They should always ask for consent before adding customer details to marketing and mailing lists, for example, and remove information from these lists when customers ask them to. 
Rights Relating to Automatic Profiling and Decision Making
Article 22 of GDPR refers to automatic profiling systems (such as automated credit scores) that you might use to make decisions about consumers. Under EU law, customers have the right to appeal any decision made by one of these systems and can request for a human employee to review their case.
How Do Rights Relating to Automatical Profiling and Decision Making Affect Customer Services?
If your customer relations teams use automated tools for decision-making, you need to make allowances for GDPR. Individuals can challenge any automated decision with a human decision-maker. 
Dealing with Data Breaches and Leaks
All organizations have to report certain data breaches, leaks, and other data security incidents to their relevant supervisory body and, in some cases, to the customers affected. 
How Does Dealing With Data Breaches and Leaks Affect Customer Service?
You should set up measures to manage data breaches in your organization. These measures might include an action plan that helps customer-facing teams deal with breaches and 'practice runs' of this plan. 
Accountability and Data Protection Officers
Under GDPR, all companies must govern their data protection measures carefully. Training your staff, implementing technical measures, and hiring a Data Protection Officer (DPO) or data controller can ensure your organization is compliant with the law. 
Though this last element doesn't refer to customer services directly, it highlights the fact that GDPR is something your organization needs to work on together. 
How Does FiveCRM Comply With GDPR and Improve Customer Outcomes?
GDPR compliance is a complicated beast with many tentacles. While the possibility of penalties for non-compliance might sound scary, following the steps above can help you become a more compliant and accountable organization if you deal with customers from the EU, EEA, or UK. Training your teams and increasing awareness about data protection can result in better customer service outcomes. However, investing in the right technology can ensure your organization remains compliant with GDPR principles and improve the customer experience.
FiveCRM is a GDPR-compliant CRM that makes life easier by automating many compliance processes. The system helps you:
Manage information for every customer with state-of-the-art functionality

Store extensive details about customer consent information by category and channel

Adhere to GDPR rules such as the 'right to be deleted'

Develop GDPR-compliant email campaigns
Ensure your company and tools are GDPR compliant. Contact FiveCRM for a demo today.
DISCLAIMER: This blog post is provided only as a guide to GDPR legislation and should not be considered legal advice. Quality Systems Solutions Ltd advise you to seek your own appropriate legal counsel.