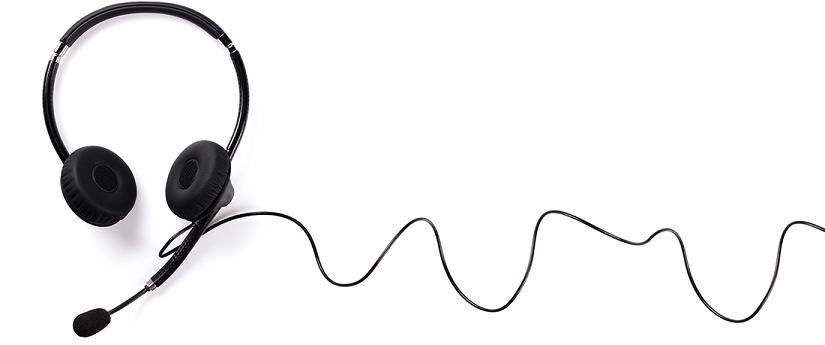 Low cost VoIP call pricing
In order to avoid expensive and time consuming integrations with various phone systems we now provide an easy-to-use and price competitive VoIP service together with our own free-of-charge softphone. Simply install the softphone, enter the user credentials, and start calling!
PLEASE NOTE:
• These prices are only available to users of FIVE CRM
• FIVE CRM can be used with a range of telephony systems (

click here

)
• The packages below are completely optional
• The package prices are separate to the FIVE CRM pricing
• Packages are paid at the beginning of the month
• We provide a FREE softphone for use with this service
• Call recording option
• The softphone is available for Windows only
• The service is currently only available in UK/EU
• Please

contact us

to register your interest in the US
​
We have 3 great VoIP call package options as below, be aware that non-geographic calls are charged extra.
Functionality includes:
• Click to dial
• Auto-dial
• Call recording

• Inbound screenpop
• Listen/whisper/barge
• Voice drop

• Inbound call routing
• Your own number as CLI + local presence option
• No setup costs
Cannot find required Table
* All prices exclude VAT at the prevailing rate
Frequently Asked Questions on VoIP Calls
Click the question to show the answer

What is SIP?
SIP stands for Session Initiation Protocol and it's the protocol that allows VoIP calls to be made and received over a data connection. SIP communicates using ports 5060 & 5061 on the Internet.
The exact specification for the core of SIP can be found on the Internet Engineering Taskforce's website and the latest thinking and workings on it can be found on the Working Groups page.
SIP can't make a VoIP call work on its own. SIP just takes care of introducing and closing the phone call so to speak. It does that through two stages:
1) A SIP registration to the VoIP Platform so we know you are connected to us and ready to make and receive calls
2) A SIP Invite conversation when you actually make and/or receive a call

What ports on my firewall and/or network do VoIP Calls use?
VoIP calls consist of three major steps:
1) A SIP registration to the VoIP Platform so we know you are connected to us and ready to make and receive calls
2) A SIP Invite Conversation when you actually make and or receive a call
3) The actual audio of the call itself which takes place within the "SIP Invite" conversation but using RTP to communicate the audio to and from you and the VoIP service
Steps 1 & 2 take place over UDP or TCP Port 5060 if un-encrypted or 5061 over TCP, if encrypted. Encryption is also known as TLS and you need to activate encryption on both your phone and in the VoIP Dashboard at Dashboard > My VoIP > SIP Users if its being used.
Step 3 can pretty much use any port you wish. The VoIP platform will always use a port between 10,000 and 40,000 and your softphone or hardware phone will define which port it wishes to use.
In all cases, the above is detail you shouldn't really need to know and that's because each part of VoIP call is initiated by each side. So nothing special needs to be done to your firewall to make a call happen.
What is RTP?
RTP stands for Real-time Transport Protocol and it's the protocol that allows the actual audio of a VoIP phone call to be heard at either end. RTP can pretty much communicate over any port (Lets call that a door on your network) on the Internet, but most common is a port between 10,000 and 40,000. You need one port for each leg of a VoIP phone call, so one for you and one for the person you are talking with.
The exact specification for the core of RTP can be found on the Internet Engineering Taskforce's website.

The toughest part of RTP is simply agreeing which door to have a conversation over. This is all negotiated as part of a SIP conversation at the "Invite" stages, so although tough (Simply as its not known or agreed until this stage) SIP takes care of all of that for you.

What is SIP ALG?
SIP ALG is an Application Layer Gateway intended to provide protection to private IP addresses on a NAT'd (Network Address Translated) network. It's a "feature" that runs on a firewall and/or router. All good firewalls allow this "feature" to be turned off in their settings and good business grade routers like the Draytek series have it disabled by default.
In many cases it is poorly implemented and actually causes more problems than it solves. We and other VoIP providers regularly find that the SIP ALG modifies SIP packets in unexpected ways, corrupting them and making them unreadable. The symptoms of SIP ALG are:
Hardware Phones and Softphones not registering with our platform at all.
Hardware Phones and Softphones looking like they are registered but unable to receive call control data in or out to make your phone ring or transfer between callers.
One way audio, created by SIP ALG stopping our data reaching your network.
SIP ALG doesn't always show it's colours straight away. Algorithms on firewalls will often be deciding at which point SIP ALG is to inspect your traffic, it could be on your first VoIP calls, it could be following a certain set pattern of traffic.
We regularly see particularly poor implementations on the giveaway routers that come with broadband connections and we would always recommend replacing them with a proper business grade router like the Draytek series to eradicate the problem all together. On the same giveaway routers, we sometimes even see SIP ALG continue to interfere with traffic despite being set to "off" on a router; the router clearly ignoring the instruction its been given.
Disabling SIP ALG To see if your router/firewall may be affected by SIP ALG, simply "Google" the make and model of your router/firewall followed by the words SIP ALG. Remember VoIP uses standard protocols, so we can assure you if its a problem for you and us, it will be a problem for many others. There will plenty of commentary on whether it can be disabled and if so what the steps are to do it. If you are able to disable SIP ALG, make sure you reboot the router immediately following its removal and then reboot each hardware phone / softphone on your network too. Thats vital so you can sure both SIP ALG has been disabled, but also that you devices have a fresh connection to our platform; so we know the correct way to reach you on your network.
Anything else I can try? Some of our users have had some success combatting SIP ALG on some routers by encrypting both their SIP (Activating TLS) and RTP traffic (activating SRTP) on their devices. Not all hardware phones and softphones permit TLS or SRTP, but you could try looking for these settings on your phones and activating them on both your phone and in the VoIP dashboard. Its easy to introduce more problems than you solve by doing this!
What is the difference between SIP trunks and SIP users?
SIP Trunks
SIP Trunks, also know as SIP Channels, were the original solution to transition hardware based PBX's (Switchboards) away from analogue phone lines to a digital VoIP solution.
A hardware based PBX was that box in the corner of your office that your phones used to connect to. It then connected all your calls to the analogue phone cables coming into your building and let you transfer/hold calls etc – features nowadays better handled by a cloud based PBX like ours.
Although technically not limited in number of concurrent calls, historically, SIP Trunks were sold with a limitation of one call per "channel" to make them easier to sell and compare against a traditional analogue phone line.
Modern hardware based PBX's will generally let you connect to your VoIP provider via a SIP Trunk or a SIP User (See below), but this is quite recent, so you will often still need a SIP Trunk to make your on premise PBX (Now both hardware and software in form) make and receive calls.
SIP Trunks:
• Authenticate outbound using an IP address instead of a Username and Password. This is a key differentiator between a SIP Trunk and SIP User.
• Receive all traffic to their configured IP or Domain Name regardless of whether the PBX is available to receive it or not. The PBX is always assumed to be alive and awaiting our calls.
• Have no concurrency limits with our VoIP service. Lots of SIP trunk providers do impose a concurrency limit (EG: One call at a time). We think that's old fashioned.
• Need a hardware or software based PBX to handle what to do with a call that is received. EG: Send it to a phone or let a phone call out.
SIP User
SIP Users, also known as SIP End Points, are the accepted standard for connecting devices such as VoIP Phones, VoIP Intercoms and VoIP Apps to a cloud based telephone switchboard (Widely referred to as a Hosted PBX).
SIP Users:
• Register with the VoIP service using a username, password to tell us they are online and available. This then means outbound calls can be made and inbound calls received with no IP address or domain name restrictions.
• Won't be able to receive inbound calls or be able to make them if they aren't "registered" with their VoIP Provider.
• Authenticate with a username and a password only and are therefore far more transportable than SIP Trunks. You can easily use them on a softphone or desktop anywhere in the world as a SIP User doesn't care if the device has a different IP Address each time.