Reasons People Aren't Subscribing to Your Mailing List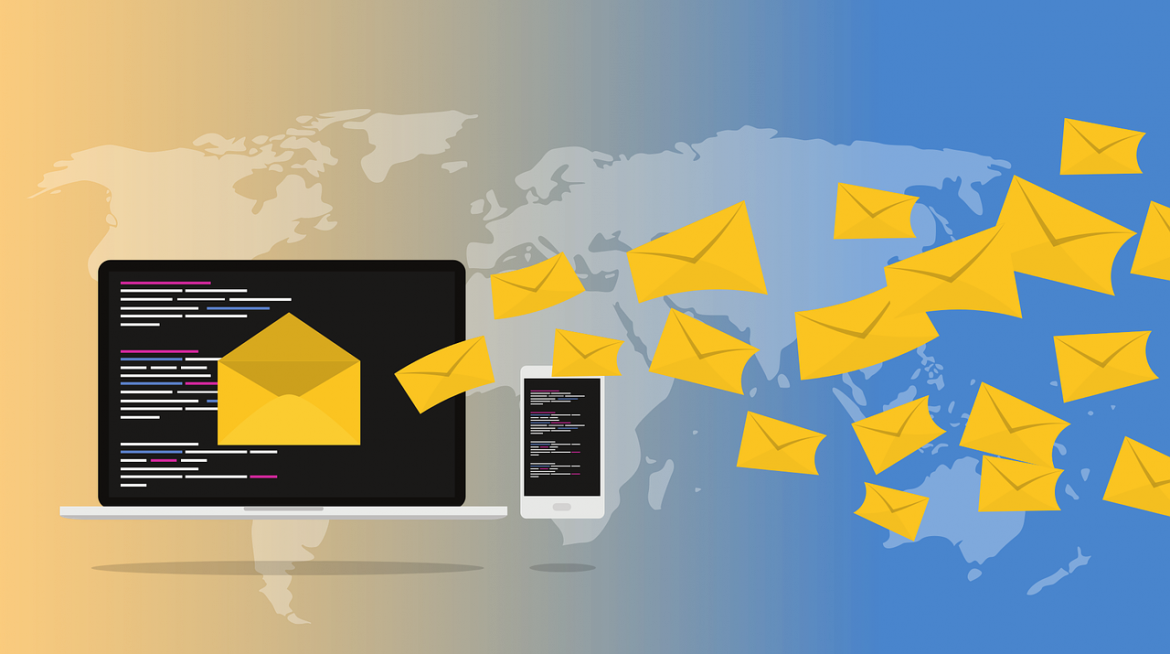 Reasons People Aren't Subscribing to Your Mailing List
When it comes to growing your email list, there's no secret formula. There's no silver bullet or quick trick for successful email marketing. Instead, there's a lot of trial and error to see if you can successfully grow your list with a dash of patience. But what if you're doing everything right with your content marketing and still not seeing results? Let us show you why subscribers are hesitant to join your email list. We'll also give you some advice on your email lead generation strategy to get things on track so you can see better results from your efforts.
You're Targeting the Wrong Audience
To maximize the number of people who opt-in to your list, you need first to figure out who they are. You can do this in a few different ways. The most common way is by creating buyer personas.
Personas are like avatars of your ideal customer. You create them by describing your ideal client based on age, location, gender, occupation, titles, interests, hobbies, buying behavior, and more. When building personas, include information about your ideal customer's problems. You could create a persona like "Jane," who is 35 years old and has a family. Now, you need to think about the problems that Jane might be facing. If you are selling financial products, you can mention that Jane wants to secure a future for her family and is looking for the best returns on her investments.
Once you have created your personas, you can use them as a reference point to focus your marketing efforts on the correct audience. Next, to find an audience that fits your buyer persona, ask questions such as:
Where do they spend their time online?
What groups do they join on social media?
What content do they share and engage with the most?
Focusing on your ideal customers will make finding them and getting them on your list easier.
You're Sending Too Many Unwanted Emails
Sending too many emails to your contacts and sending unwanted emails can both be damaging. If you send too many emails, your leads may ignore them or opt-out. You also hurt your reputation by sending unwanted emails. So how do you keep things balanced?
Use an email marketing tool like FiveCRM to keep track of how many emails you send each day.
Send emails only to potential customers who have opted in to your email list.
Make sure each email you send has value.
Use a customer relationship management (CRM) email automation tool to create an email series. That way, you define the exact content of the messages upfront and control how many emails go out.
You're Being Too Pushy
When you send emails with pushy marketing messages, you risk alienating your email subscriber list and hurting your brand. Sending emails focusing on helping people rather than selling products helps build trust. Trust is crucial for any business, but it is crucial for email marketing. When customers are wary of your marketing emails, you risk scaring them off and sending them to your competitors. How do you avoid this? Email marketing works best when used as a conversation between your company and your customers, not a hard sales approach. Try these tips to tone it down a bit:
Avoid Clickbait Subject Lines
Clickbait headlines attempt to lure readers in with misleading or exaggerated claims. Instead, go for headlines that draw genuine interest in readers. The headline should clearly (and honestly) convey what the message is about and what the customer will get out of it.
A few tips for crafting clickbait-free headlines include keeping them short and to the point, using active words, and making sure they are relevant to your target audience. The important thing is that the headline must be appealing. Even if you use clickbait-free headlines, most readers won't click on your article if they don't find the headline attractive. Use a marketing platform like FiveCRM to experiment with your headlines to choose one that gets the best results.
Focus on Value, Not Sales
Stay away from hard selling and opt for value-based emails that provide relevant and helpful information to your customers instead. Value-based emails are much more likely to be opened, read, and clicked on than sales-focused emails.
A value-based email marketing strategy can take many forms, from guides to how-to advice and FAQs. When possible, try to offer relevant content that your customers might find helpful during a specific season or time of year. For example, if you sell products for outdoor adventurers, offering advice and tips during the fall season (when people might be planning their holiday trips) can be very helpful.
You're Not Solving a Problem
Email marketing is a powerful tool, but only if you use it correctly. It's essential to make sure that your messages solve a problem for your subscribers. Doing so is critical to customer engagement. For example, if you offer a solution to a common problem like "How to Grow Your Business with Email Marketing," you'll see higher click rates.
There are a few ways to ensure that your emails are solving a problem. Ask yourself questions like: What problem does this email solve for my subscribers? What information does my ideal subscriber need? How does this email make their life easier?
Another way to ensure your emails solve a problem is by asking. One of the easiest ways to do this is by setting up a quick survey and asking your subscribers what they want to learn more about.
You Haven't Established Trust
The key to building trust through your email marketing campaigns is to be consistent. Show your subscribers that you're a trustworthy business by consistently sending them emails that provide helpful information. You also need to make sure that you're being honest about what you're offering.
How FiveCRM Helps You Get the Most out of Your Email List Marketing Efforts
A healthy email list is critical to a successful marketing campaign. Paying attention to these tips helps you avoid the mistakes that turn potential subscribers away. You'll grow your email list and increase your chances of making sales.
FiveCRM can help you make the most of your email marketing campaigns. The robust email marketing and telemarketing platform streamlines lead management so you can focus on managing your social media channels for maximum growth. To learn more or book a free demo, visit FiveCRM today.